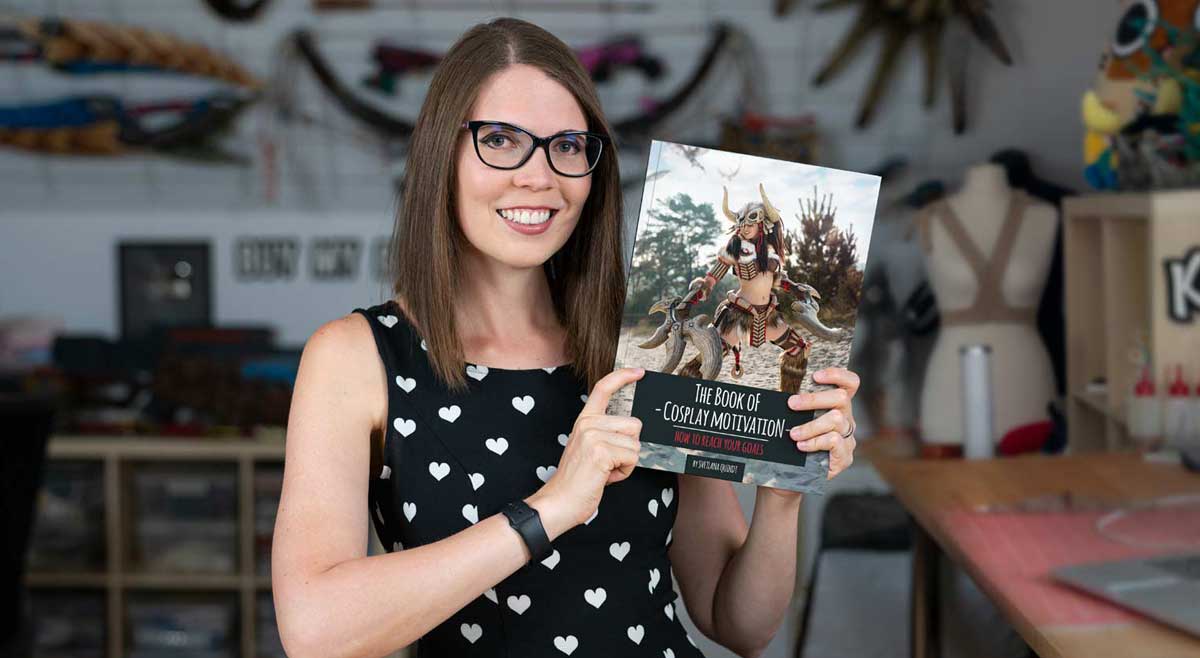 Creating costumes and bringing characters to life requires a lot of work and a healthy dose of motivation! I often struggle with this as well! So with this book I want to share my secrets on how to finish huge projects, how to deal with tight schedules and how to turn stress and insecurities into self-confidence and joy. Cosplay, like any other art, is about having fun and expressing yourself. You just have to stay on track to get things done! I hope this guide will help you to find motivation for all your projects and achieve the goals you've set for yourself!
For now, this is going to be my last but probably most important book! With all the crap going on in the world I'm sure everyone can use some motivation and a helping hand! I had my struggles as well and it took me several tries and almost a year to write this book, but I put all my heart and soul into it and I hope you'll like it!
By ordering "The Book of Cosplay Motivation – How to reach your Goals" you'll get easy to follow guides on the following topics:
• Everyone starts small
• Finding motivational goals
• Becoming part of a community
• Motivation using Social Media
• Searching for opportunities
• Dealing with negativity
• Avoiding burnout
• Fighting perfectionism
• Accepting fails
• Work/life balance
• Finding true joy
As well as these detailed costume examples:
• Heroes of the Storm – Master Nova
• Horizon Zero Dawn – Banuk Trailblazer Armor
• Overwatch – Demonic Brigitte
• Monster Hunter Rise – Bone Armor
As always the book is available as a pdf download and printed softcover.
You can find the book here: