Crucible Spellbook
Aion – Tower of Eternity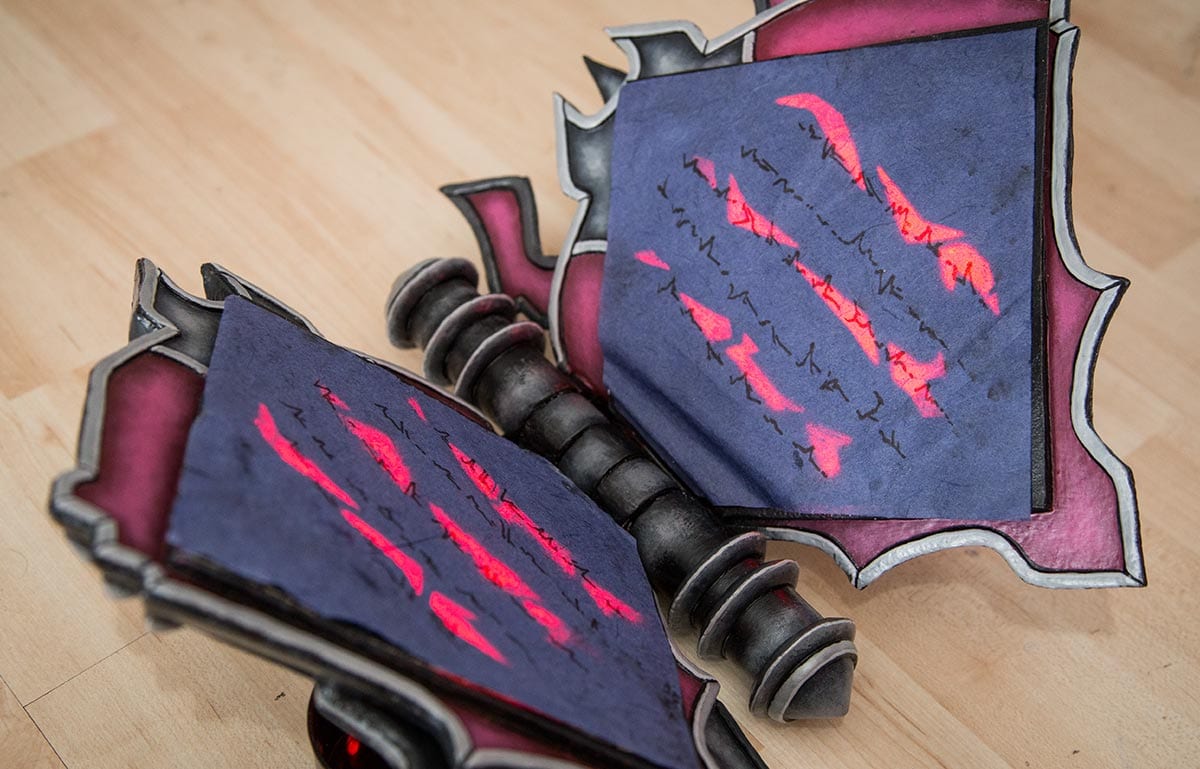 I thought long and hard if I really wanted to build this prop since a Cleric is not really able to wield a spellbook in the game. However – since my luggage was limited and I really wanted to bring a prop with me – it was the only option since a mace or shield would have been to big for my suitcase. Also I thought – well everybody can HOLD a book, right? I mean it would not suddenly turn to flames when I touch it right? So I went ahead and build my magical LED spellbook. In each page I placed three LED stripes that I animated so that magical runes would appear behind the pages. My husband was so nice and sculpted, molded and cast the spider for the cover as well as painted the book afterwards. Please check out the video of my book in action below the gallery.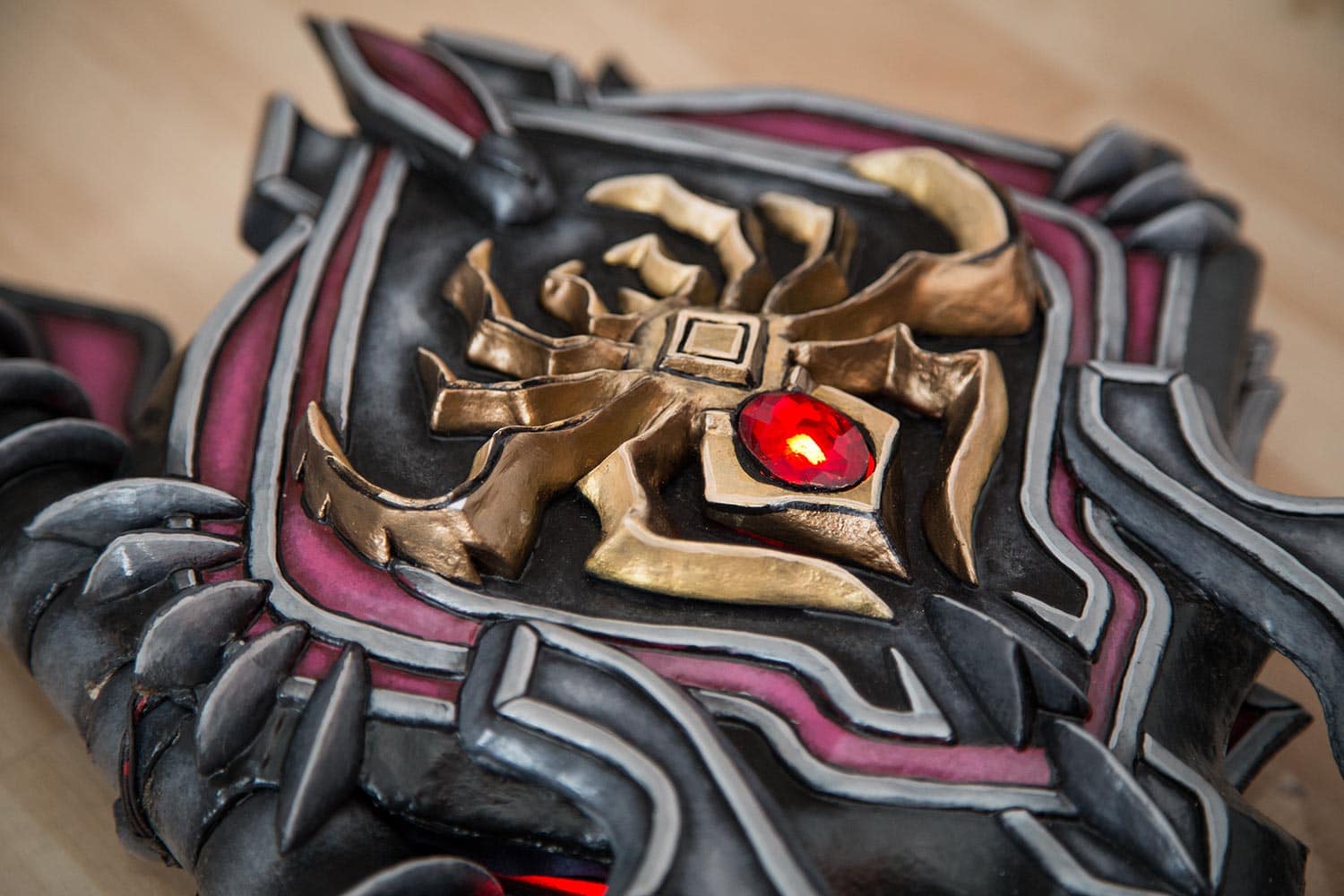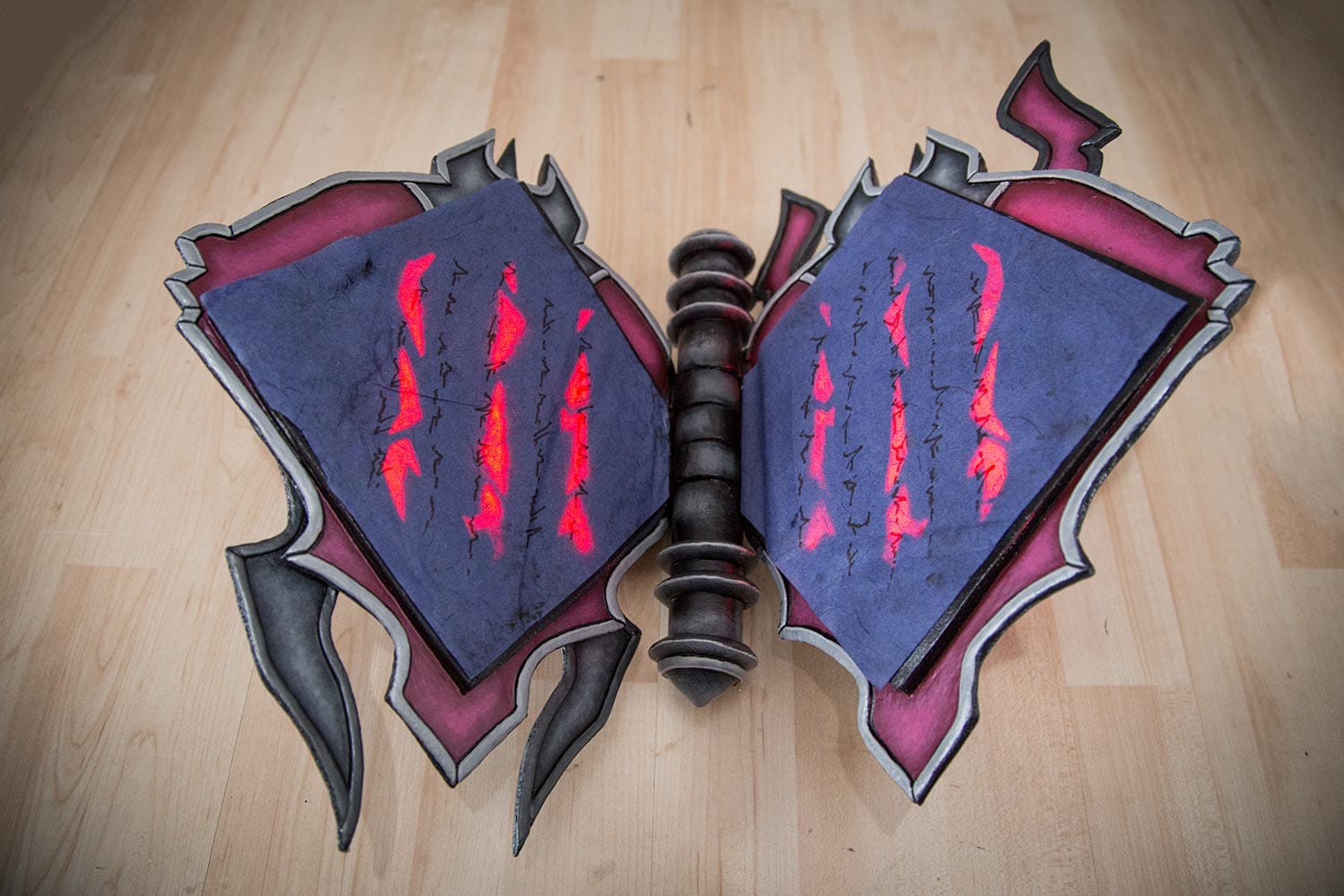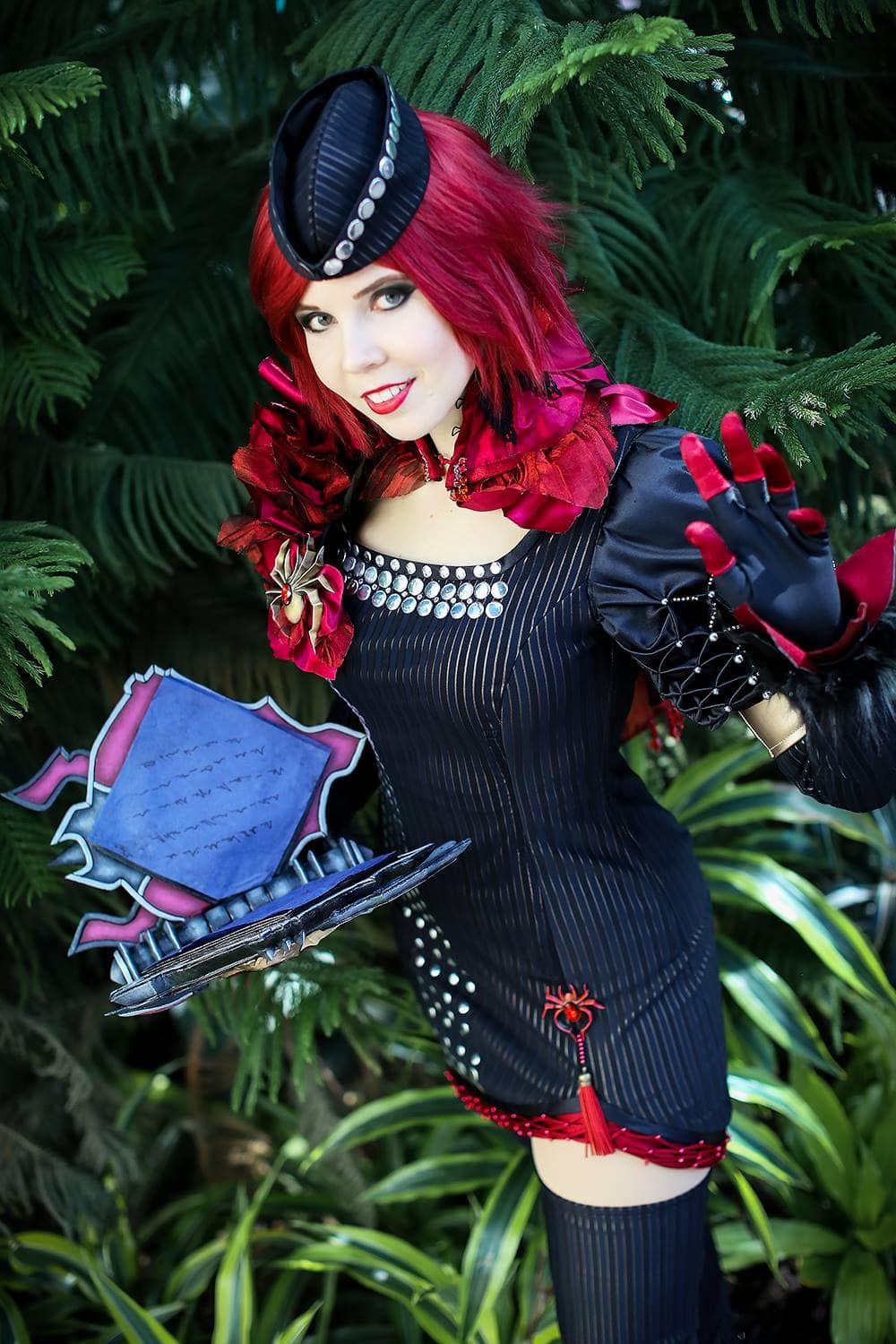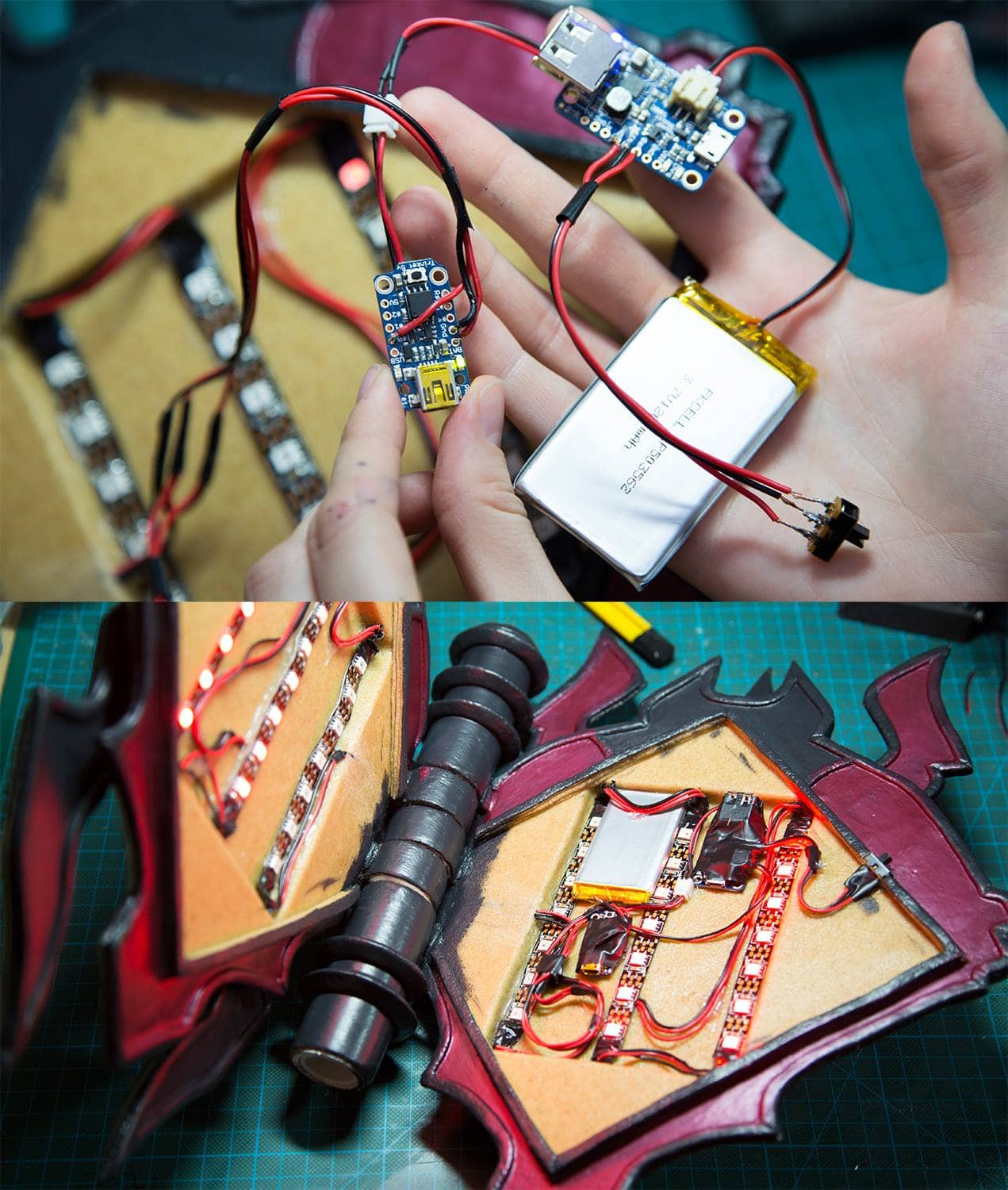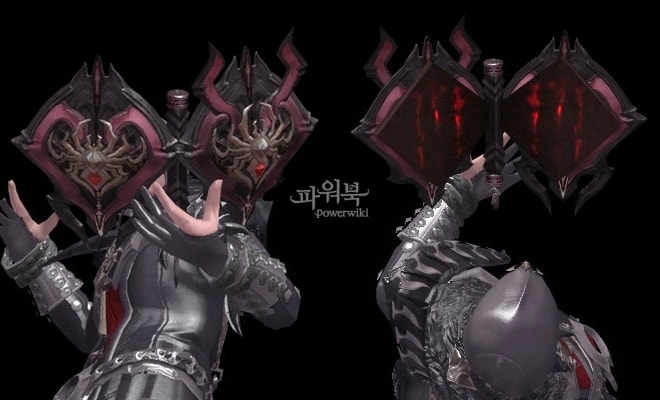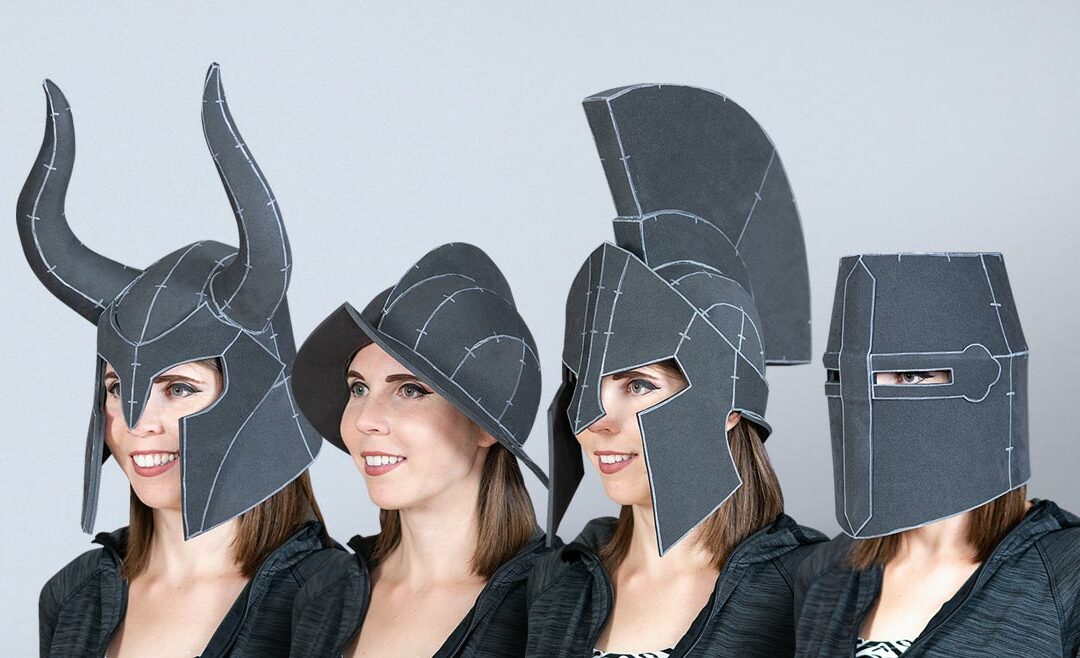 Helmets are fun to wear and to goof around in! So I made a new pattern collection for you! This one includes these 5 different designs: Kettle Helmet Morion Helmet Crusader Helmet Nordic Helmet Spartan Helmet All of them can be easily scaled to fit any head size and...
read more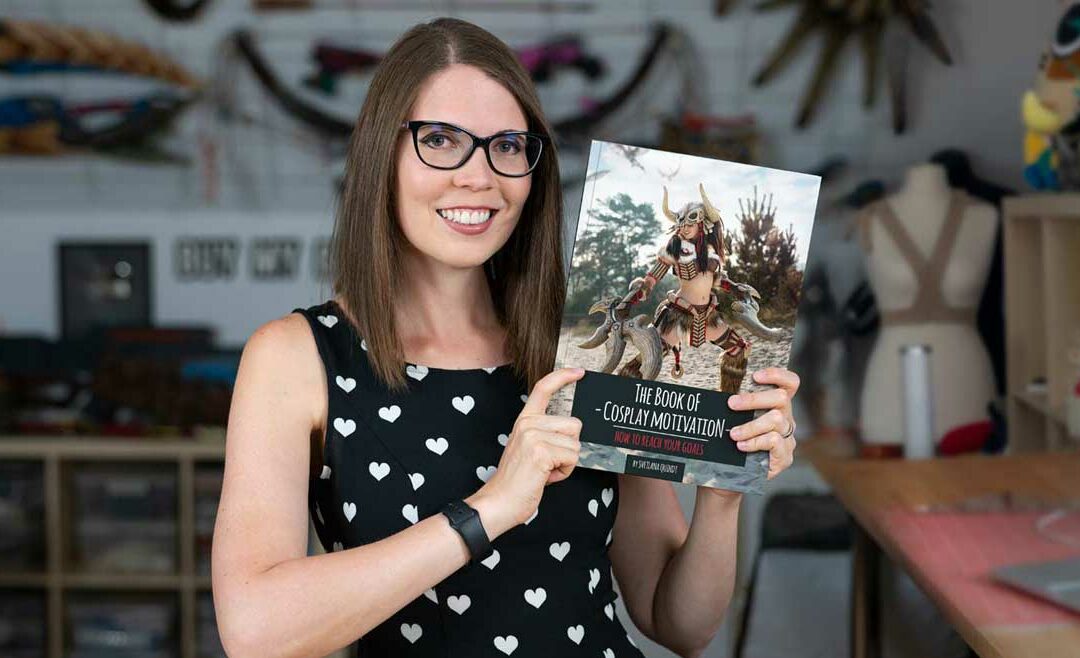 Creating costumes and bringing characters to life requires a lot of work and a healthy dose of motivation! I often struggle with this as well! So with this book I want to share my secrets on how to finish huge projects, how to deal with tight schedules and how to...
read more
We use Amazon Affiliate links. If you buy something we might get a small commission. Thanks for your support! Learn more.