Let me say this: I love Pokemon!
Really, I do! I play every single Pokemon game on the day it comes out (sometimes even a day before) and every time it totally destroys my daily routine. Pokemon was a big part of my childhood. I still love watching the TV show on Netflix while I am crafting in my workshop. When they announced Pokemon Go I knew it would probably destroy my life. I would spend countless hours outside running around like an idiot just to find every one of those little monsters. My life would be over. Good thing it did not come to this.
Ah, who am I kidding. Of course that's what happened! I just hope I will catch every Pokemon soon before they release any new ones so I can go back to work!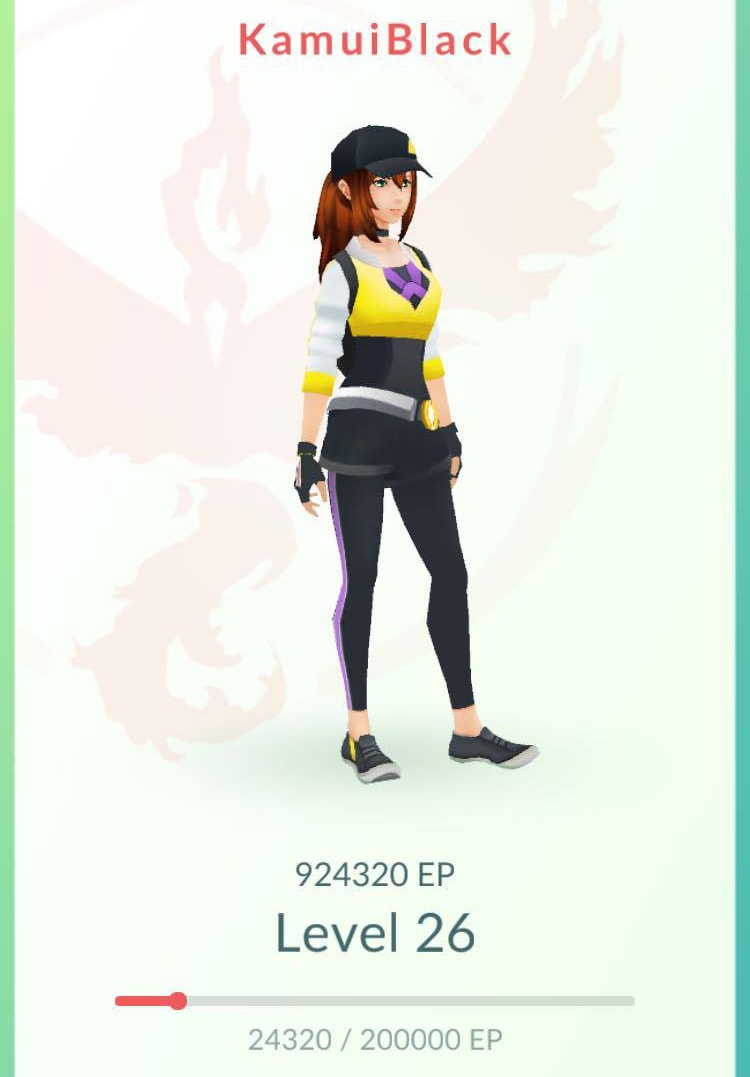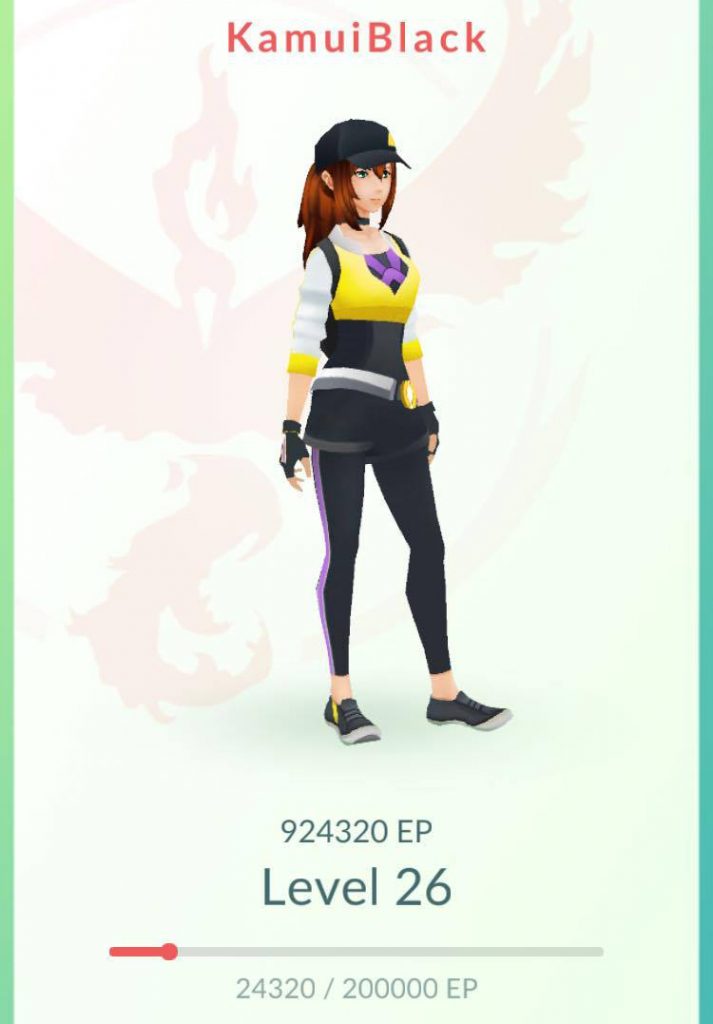 Building heavy armor sets is always super stressful, especially when I am traveling to three-day conventions around the world. They are heavy, uncomfortable and take up a lot of space in my luggage. Making my Pokemon Go trainer was a nice change of pace and falls right into my plan to make a few more simple and easy to wear costumes! Please note this was before you could change your costume again so that's the only reason why I am yellow! ;)
As I mention quite a lot, sewing isn't my biggest strength. When I bought a proper sewing machine (Brother Innovis 550) it became a little bit better though. I found some fitting patterns and simply took my time. For the hoodie I used #6799 from Burda and the shorts were made with the help of #6600. Both patterns were edited heavily, but they were super useful to get an idea of where to start.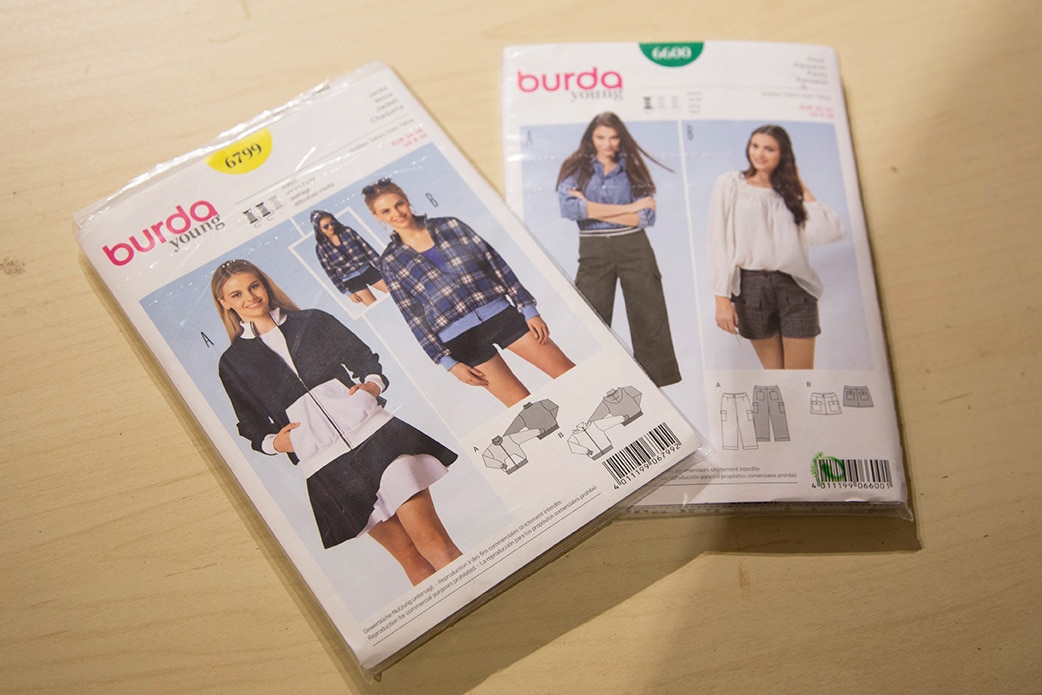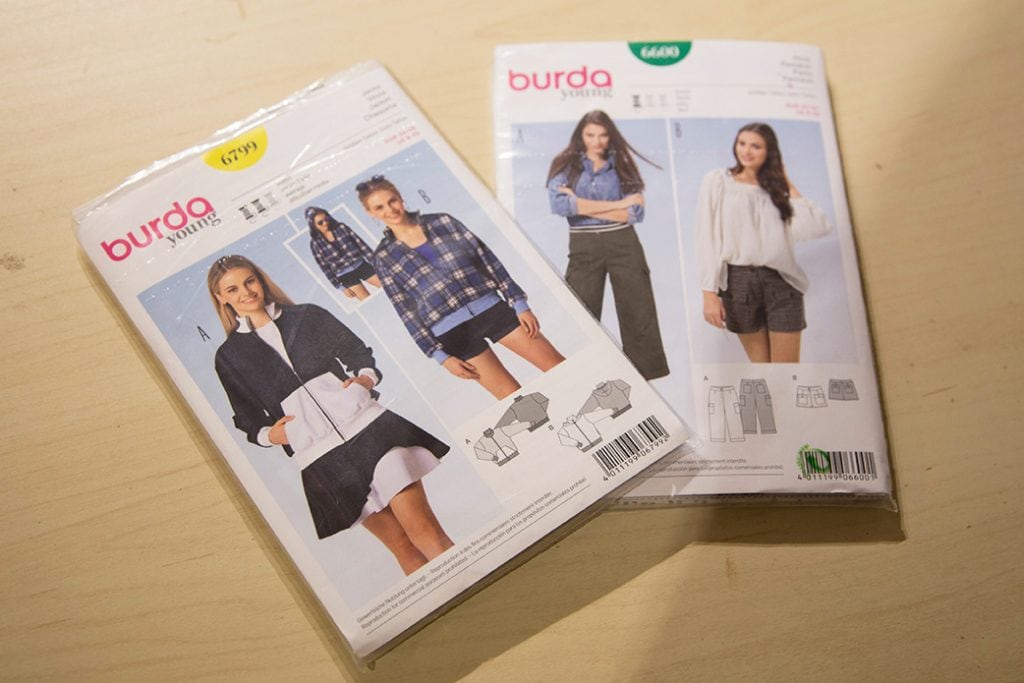 First, I started with the leggings. I already had some experience making those, so this part was easy and kept me motivated to work on the costume. I simply grabbed some old leggings that had a good fit and transferred their pattern on black lycra. After I cut out the template twice, I pinned on a purple stripe to each piece. The purple fabric was a heavy, thick lycra I bought years ago in the LA fashion district and now, finally I had purpose for it. Benni always complains when I buy random fabric and spend all our money on stuff I don't really need at the time, but now, FINALLY, he was wrong again! Ha! Cosplayers are hoarders for a reason!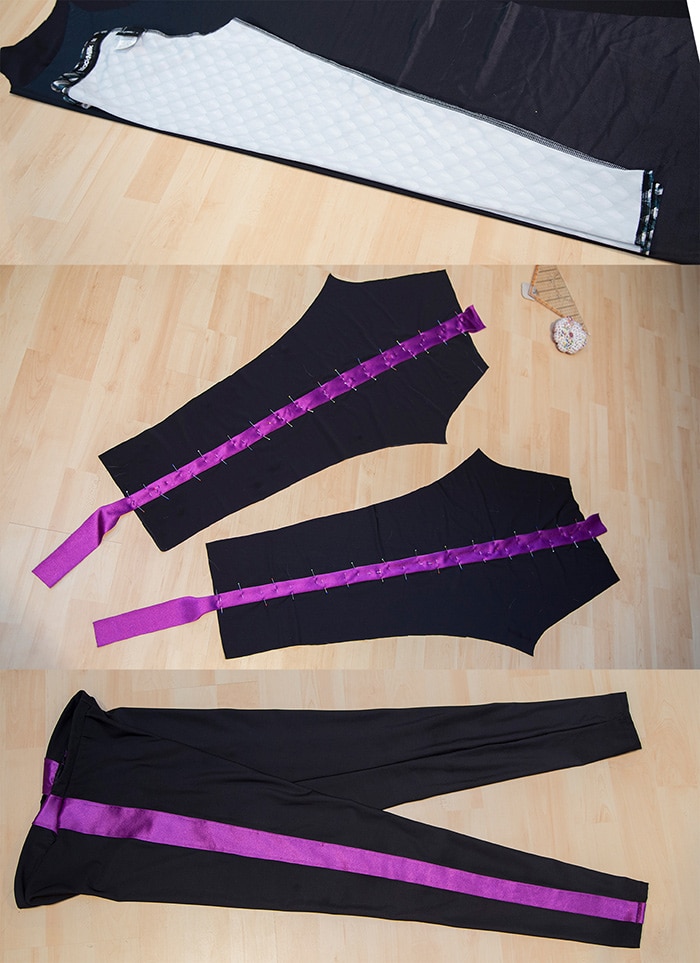 I used the serger/overlock machine that I've bought last year to sew together the leggings as well as the main part of my costume. These machines are loud, scary and can only do one stich, but they are absolutely perfect to trim and sew two pieces of stretched fabric together. I really recommend getting one when you make a lot of bodysuits, simple dresses, stockings and leggings. So now, enough advertisement! Here is the result!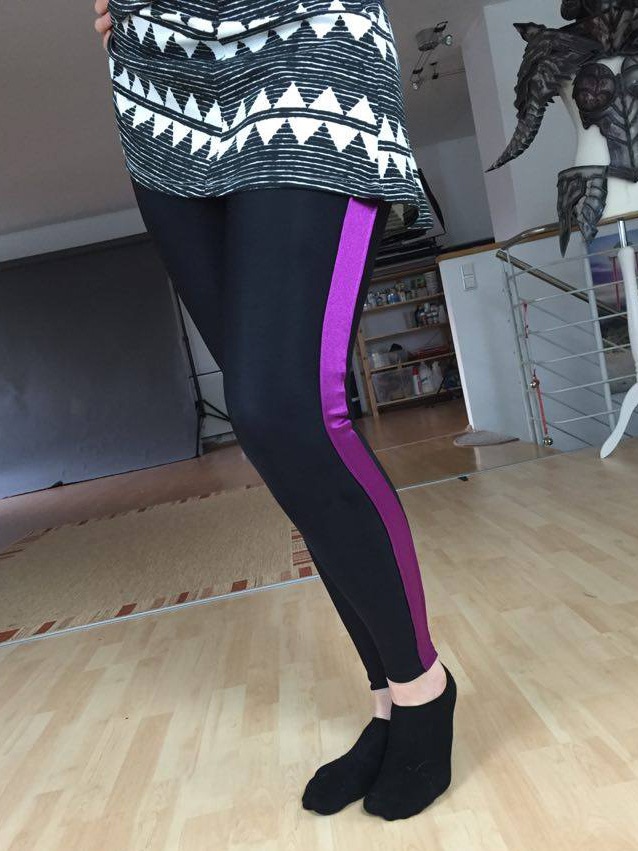 Next part was the shirt. It's also possible to do a single romper instead of shorts and shirt, but I didn't find a pattern for it. Additionally I felt it would be easier, to split this part. I simply took a well fitting shirt, transferred its shape on jersey and altered the pattern afterwards. The top included a grey piece in the middle, so I cut it out of my original fabric, used it as a pattern and filled the gap with grey jersey afterwards. The purple parts didn't turn out that clean, but I was happy enough that I even had enough skills to tackle this costume.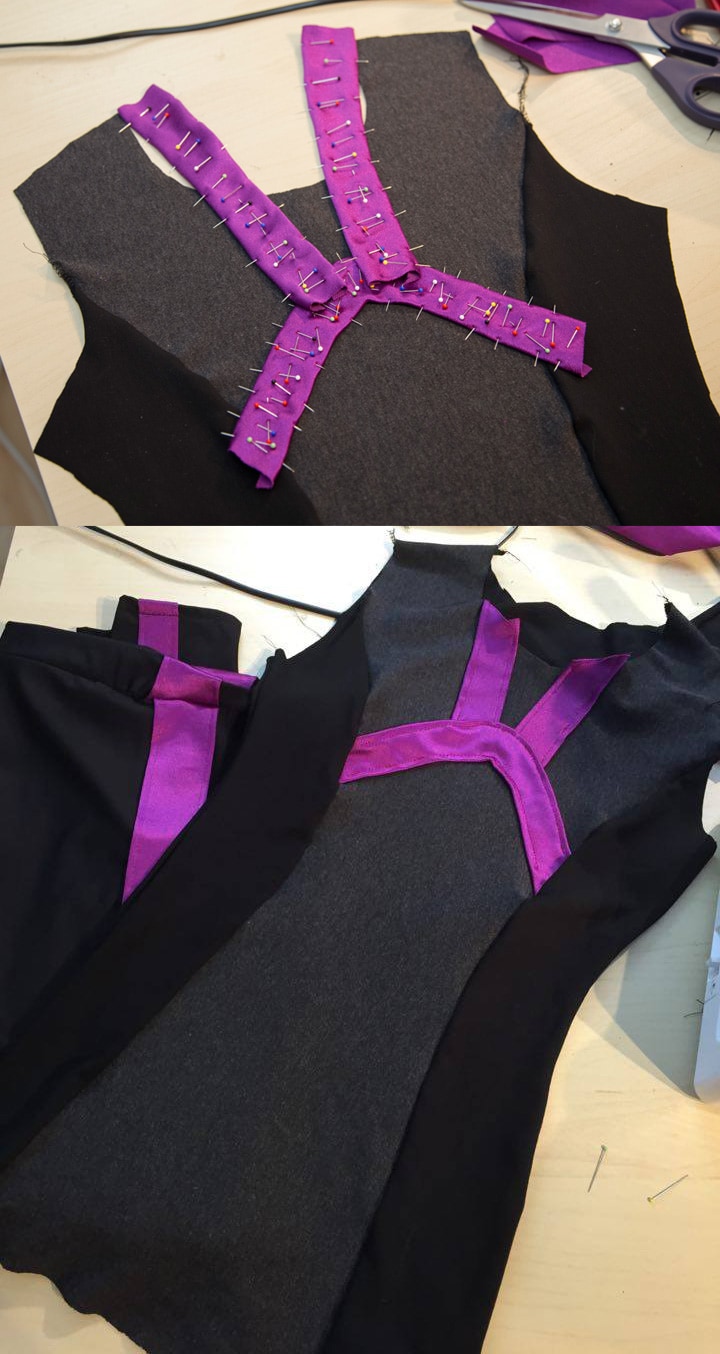 The hoodie was surprisingly easy. I used yellow and white cuff fabric, which was thin enough for hot summer days and had a nice and interesting texture. Additionally it was stretchy, so my serger got some more work. As mentioned, I worked with a pattern from Burda, which I edited a lot. I drafted it smaller and much shorter and also shrunk the sleeves. The pattern was still very helpful though, simply because I've never sewn a hoodie before.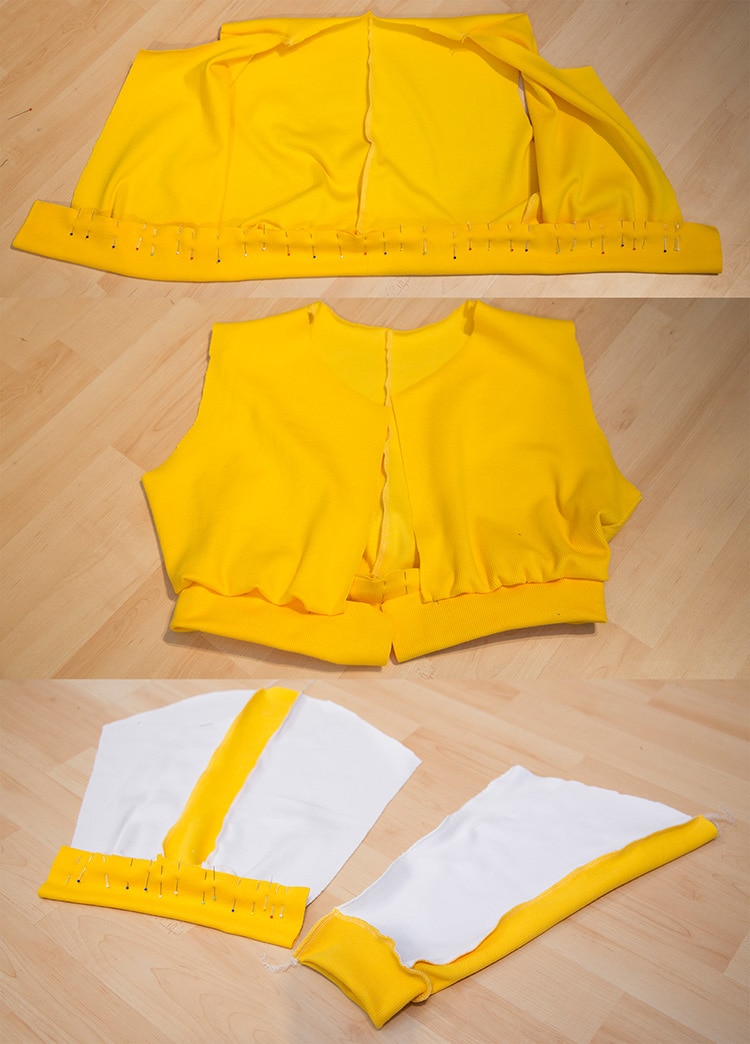 And this was the result!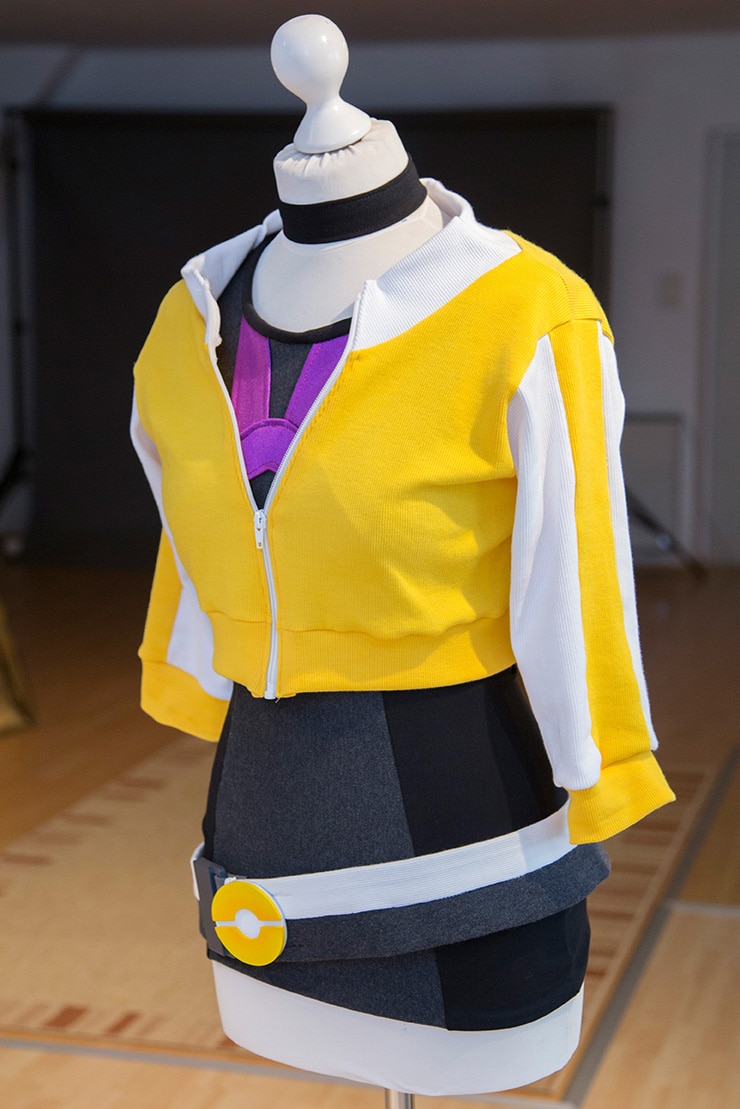 The shorts were… weird. Apparently the pattern was far too large or I did something wrong, but once I had pinned them together they were far too wide and oddly shaped. I took my time and adjusted it until everything fit. It's always possible to make something smaller but the other way around is more complicated. I actually also never made shorts or pants, but following the instructions in the pattern helped a lot not only to cut fabric out, but also to adjust and sew everything together. Also I'm sorry that I didn't make more progress pictures at this point. It's actually pretty hard to record the sewing progress, especially since I never know if I'm doing it right or not.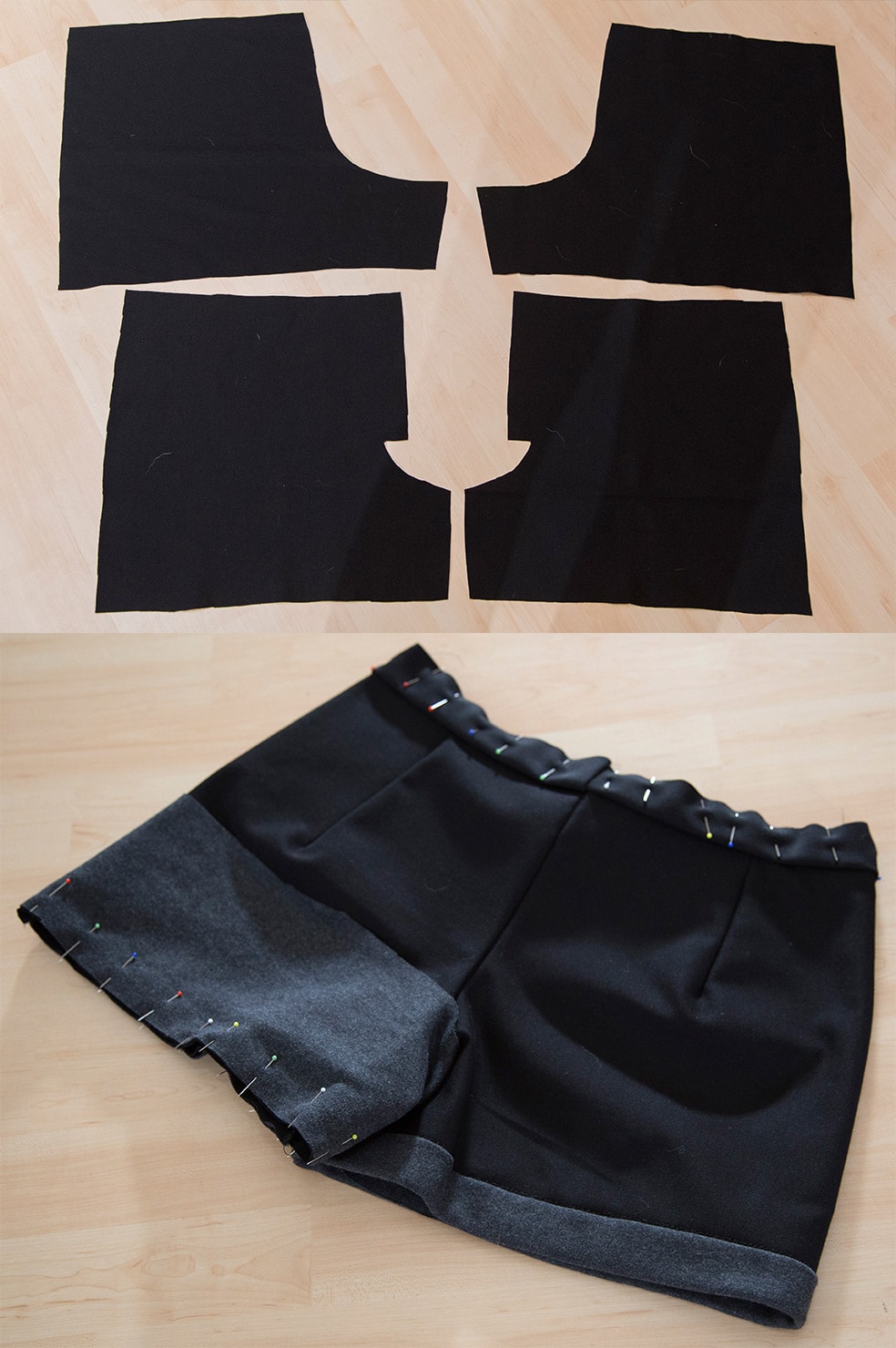 Next, the gloves. I was scared of this part, but luckily I didn't fail that hard. By simply drawing a line all around my hand I got a great glove pattern. Now I just cut off the finger tips, added a little bit of seam allowance and a purple stripe and then sewed the front and back. Lycra from my leggings did a good job and made the gloves fitting and comfy.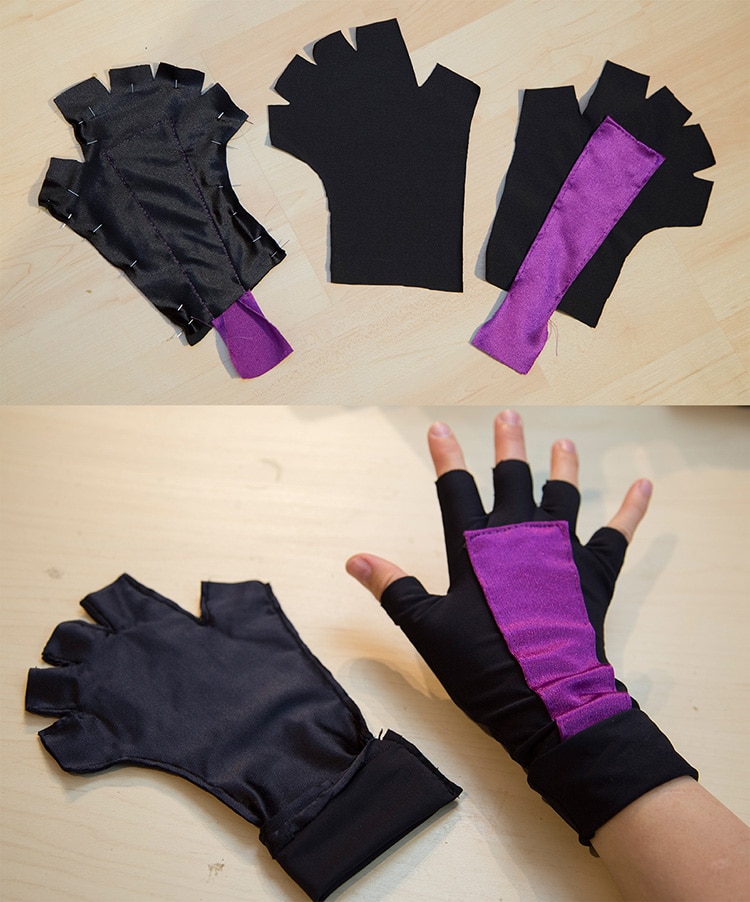 The hat was just something I bought last minute and sewed on a piece of fabric to cover the tiger graphic. Nothing special and not super clean, but it did the job! Poor tiger got caught by a Pokéball!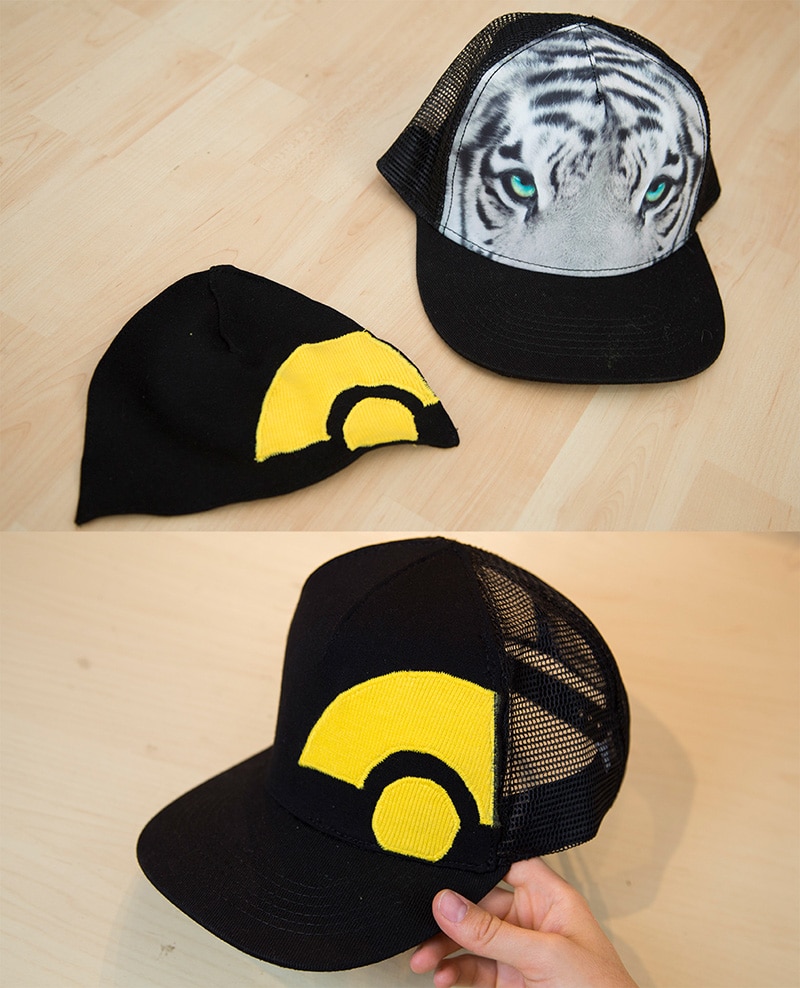 The costume is still missing the back pack, which I still have to sew. However just before our flight to Närcon I was able to finish the last stich, packed my suitcases and got ready to catch them all in Sweden! While I was sewing, Benni made my belt buckle out of MDF wood and 3d printed, sanded and painted the Pokéball! All in all we were done in around 3-4 days.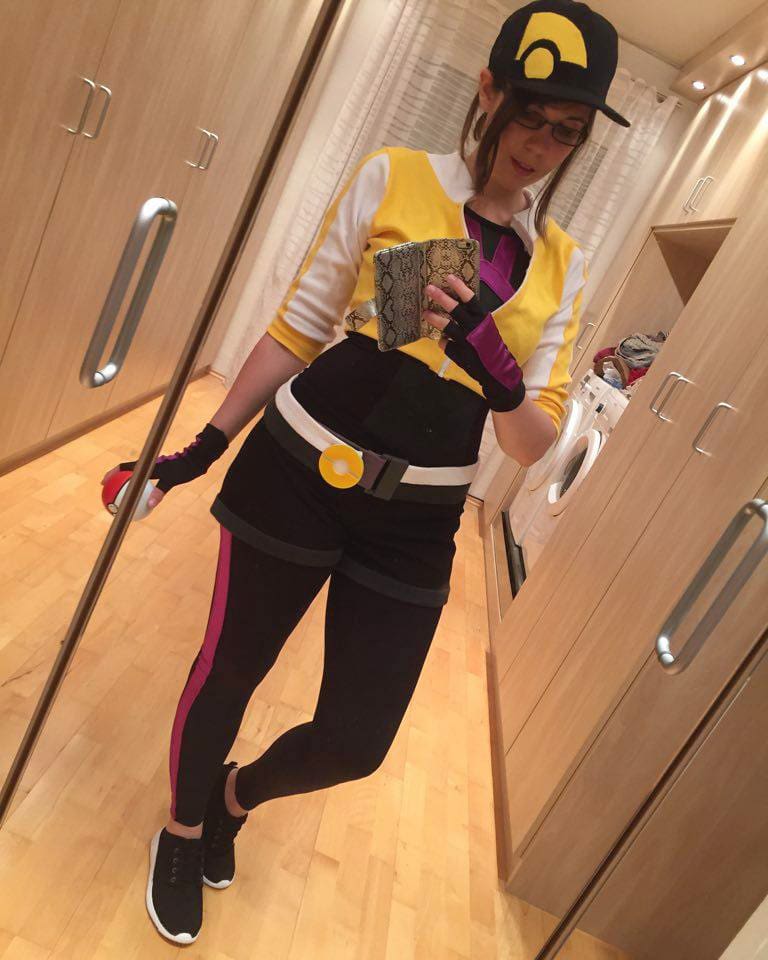 The con was pretty busy and I didn't had time for a proper photoshoot, but I luckily my lovely friend Yaya Han was able to take a cool quick shot! Hope you like it! I absolutely felt in love with this costume and wanted to share the whole progress with you. The world needs more Pokemon Go trainers, so maybe this write-up will help you to create your own costume!
And if you're not that much into sewing, check out my Armor and Prop Making books in my shop and make some fancy armor!