Even as a child I always wanted to become self-employed. My goal was making money as artist and to be known for my skills and my creations one day. Everyone I knew back then, including my parents, thought these were just silly dreams. Now, at the age of 34, I am proud that I proofed them all wrong. In the last decade my husband Benni and I built up a well-running business we are both very passionate about.
Now we sell our art, inspire people all over world and support fellow community artist every day. At this point I think I can finally proudly say "we made it" and I hope my tips will help you to make an income with something you love as well! And I know, without having in-person events anymore this became very challenging for many people!
2020 changed everything!
My husband and I both depended on public events. We visited fan gatherings, got payed for appearances at cons and made physical book sales at events. We got invited to run panels, judge costume competitions, attend meet and greets and create costumes for companies. All of these income streams completely disappeared over night. Lucky for us our sources of income were widely spread. Therefore at least it affected only around a third of it.
Other members of the industry and many of my close friends however completely dependent on events and worked at most weekends of the year. They had displays in the artist alleys, sold their merchandise, created costumes on a commission basis or worked for companies directly at trade shows. It became increasingly hard for them to get trough 2020. Now writing the next words will be tough for me, but I believe in 2021-2022 things might not immediately get better. I really fear for convention organizers, cosplay material shops, event planners, stage technicians, booth builders, food truck owners and so many more. Making money became challenging not only for small artists but a whole industry.

In the past year however I figured out a few ways on how we, as self-employed artists, can manage this whole mess at least financially. So I thought, it would be a good idea to give you some inspiration and share some of my success stories with you. As an artist myself I feel with you and I can only guess how much hard work, time and passion you've already put into everything you achieved so far. Only to think about to loose all of that must be incredibly scary. Therefore I hope the insight into our own business can show you a few options to avoid the worst.
Build up an online store with your art
Benni and I already ran our own store quite successfully before 2020. We released our very first product, the Book of Armor Making, back in 2013 though we only sold it on Storenvy at the time. Later, we set up a proper WordPress shop using WooCommerce and kept on working on releasing new products. We did it on a pretty regular basis, but in 2020 without any cons, things became more difficult. Physical sales at events, convention guesting and regular commission work disappeared over night and left a hole in our finances. We of course still released new tutorial books from time to time. However, they couldn't cover all our expenses. The time had come to adjust our business.
So, we also began throwing out crafting patterns like crazy. There were easier to make, required less time and turned out to be actually more popular than the books. In addition, we also started a clothing line with shirt designs on Teespring and heavily promoted our work on all our social media platforms. Now, setting up a WordPress store like ours is surely not that easy, but Shopify, Storenvy and Etsy are very beginner friendly alternatives. Fiverr is also great for any kind of commissions for example. It's totally up to you and what you like to offer.
These can be small accessories, 3D printing files, cosplay prints, hand sewn plushies, self made soap or whatever. However, it's important to start and figure out what works for you and what not. I also learned, that it needs to be something you truly enjoy. Only then you will find enough energy to keep your business running for many good, but also crappy years.
Sell digital products
I personally think digital products are the best way to build up a steady, and especially a passive income. As an artist you create a file once, put it on your store and it keeps on making money for you for the rest of your life. Well, at least until the servers go boom. This can be graphical design, a video course, an audio file for a music theme, an animation for an overlay, a Photoshop filter for photo editing and really anything you can imagine! Find something that could be useful for others and what you would enjoy to create.
You don't need to physically pack and ship it, you won't need to struggle with the postal service and especially, you don't have to spend any time, money and effort to multiply it. It's all just copy&paste. Instant duplicates. Our own digital products are obviously our tutorial books and patterns. In addition though, we also have a YouTube channel that brings in monthly payment through our video content. I also consider during longer courses in the future.
Passive income is just awesome!
Furthermore, I also even would call our Teespring shop the result of digital products. Here we only uploaded the designs once and everything else runs now fully automatically with a drop shipping system. The advantage of all those products is, that we created all of them once and they will generate constant income for us every single day. The more we add, the more money comes in. Our business only grows, but we don't need to handle a larger inventory, have to find employees or expand our product storage. It's all just digital fairy dust that makes people happy and fills up our bank account while we sleep. Digital products are just awesome for making money as an artist!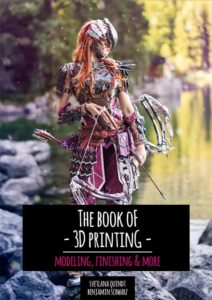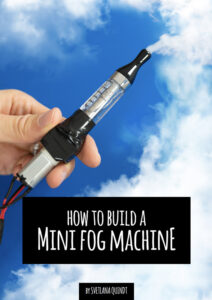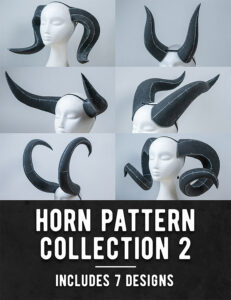 Making free money with Affiliate Links
I think Affiliate Links are heavily underestimated. We get plenty of messages about what our favorite products and tools are every single day. It's just natural, that people want to know what we are using and would like to try them out as well. Many of these products are available on Amazon and therefore easy to access in many countries of the world. Now, instead of linking the product, I can generate a link with my personal affiliate ID and will in return get a small part of the profit if somebody ends up buying something.
Sounds pretty nice right, especially since there is no real work involved behind it! Therefore, you'll find a whole page on our website full of Amazon affiliate links. Use them, order what you like and support us directly with your purchase. If people end up buying these products anyway, might as well support your friends and favorite creators in the process. Well, and you can do the same!
Signing up to the affiliate programs is free, so include links in your stories, posts or on your website and let people know what your favorite products and materials are. This not only helps your followers, but gives you also a nice bonus for your income. Well, and you already want to support us right now (maybe you already think this article is helpful) just check out these links to my favorite games for example. The best is that we get a bonus from ANY purchase, not just the linked product. And you can do the same! Try it out!
Monetize your content
In addition to affiliate links, you can also directly use your own content to place advertising and get payed for that. This works through the YouTube Adsense monetization program, but also on Facebook with In-Stream Ads or Twitch subscriptions. You can also place ad banners on your website and do commercial plugs within your YouTube content. Now, I have to add, that it totally depends on the platform on how to unlock all these functions. YouTube and Facebook are clearly more challenging than Google Adsense for your website or blog.
However, if you set yourself a goal to work towards, it's totally worth the effort! Just do your research and figure out how what needs to be done. You might already meet all the requirements, but didn't know about these programs. Now it also might sound silly to make any income with some random ads. However, just google a bit and check out a few larger artists, influencers and content creators. There are enough people making a really good living with this income stream and I am sure people don't mind a few ads here and there. Just don't over do it.
Find inspiration in the community
Now with all those suggestions, you might feel a little bit lost. It might sound very overwhelming, especially if you didn't even looked into any of them yet. Luckily, there is a whole community that is creating really helpful content about this topic every day. Check out YouTube and you will find plenty of tutorials on how to set up an Etsy store, how to start an e-commerce business with digital products, how to open a drop shipping store, how to use affiliate links and so much more. I watched so many of them and still check out a few every day if I am stuck. And believe me, I would make some videos myself if I wouldn't be so busy creating crafting tutorials and run my own digital business. Actually though, here are two videos I already made that might help you.
The first one goes into detail how our own business works. I talk about all our income sources and explain a little bit how we set up everything. This is surely only my very own solution, but I'm pretty sure plenty of other artists, influencers and content creators are doing something similar.
The second video goes into detail how we create our YouTube videos. YouTube is our largest platform to promote our products, but requires also the most effort. YouTube videos just feel more personal and authentic and have therefore more trustworthy and valuably for the community I guess. In addition, YouTube is also a huge income source through the monetization program, affiliate links in the video description, sponsored videos and Patreon support. It allows us to make money as artists in a quite unique way and we find a lot of value in this platform. So, check out the video if you are curious!
Don't work for free!
Now this seams to be a silly advice, but happens actually quite regular in the creative business world. A company or advertising agency is contacting an artist, offers them a free product and wants to get a post, a story, a video or any kind of feature in return. While this might sound nice – I mean you'll get something for free – you need to look at that closer. Some offers actually includes products that value less than 10$ net worth (and far less in production costs). The company's requests however are often full professional photoshoots, detailed video reviews on YouTube or a fixed amount of posts and stories on your social media.
Some artists see it as an "honor" to work for a well known company and some are scared of a rejection or a missed opportunity. Many of them see it as also as a stepping stone to work full time and the first step into making an income with their passion one day. At the end though it's just a company getting completely free revenue and profiting from unpaid labor for a minimum of effort and no expenses on their side. I get plenty of these requests as well every day. While I don't even waste my time to reply to them, I am always quite upset knowing that they will find someone who is willing to fulfill all their requests completely free of charge.
Same goes for commission work, that barely covers the material costs and doesn't even scratch the minimum wage per hour. There are companies and event organizers that request artists and cosplayers to work 10+ hours for several days with paying them maybe 200$ in total. I also got some pretty shady offers from contact lens and wig distributors since they literally can ask everyone and sent out spam emails across the whole community. This is actually their business concept!
Find your own value as an artist
At the end of the day though, it's up to you to put a price on your skills, your experience, your effort and your time. No one will stop you to do something for free and nobody can force you to ask a payment for your service. However, it's quite difficult to start charging for something you did before for free. This way you not only built up an expectation towards your customers, but also yourself.
Breaking finally free from that means, that fun becomes actually work, honor becomes a customer request and a smile and handshake becomes a contract and a bill. Things might become more serious than you want and less fun than you wish it would be. It might be a difficult step, especially if you took a different route for a longer period of time. At the end though, doing something for free, won't pay your bills, won't make life easier and won't make you successful. It's just more work, more stress and more expectations with not really much in return. If you are interested in this topic, I actually wrote a quite detailed article about the value of a cosplayer. Maybe it helps you to find your own path!
Everyone starts small
Now, everyone starts small. That's a given. When I got into cosplay, I didn't even thought about being able to make money with my hobby one day. Over the years however I discovered more and more options to make my work profitable. Yes, events invited me that covered only travel and hotel costs as well. I also finished costume commissions for a far too low hourly wage and I also worked for companies because of the "honor". The more I researched though, the more I talked with other artists, the more I learned, that I should get payed for my effort. And that's why I'm writing this article. There is surely nothing wrong doing something just for fun, but I hope I'm at least able to give you an insight, that it's also fine to ask for a payment.
So, how do we get through 2021?
Looking back, 2020 was quite intense for Benni and me. A third of our income just disappeared and we had to find a solution. Being a little bit of a pessimist, I didn't expect that cons would come back in 2020 and also don't think it will happen in 2021, maybe 2022. At least in the "western" part of the world. I surely hope I'm wrong though! So, we both sat down and started upgrading our most reliable source of income: our website.
We completely updated the landing page, improved the shopping experience and added new content. In addition, we also began pumping out crafting patterns like crazy. We wanted to complete at least one pattern collection per month. We also focused more on YouTube and created more content than ever. Next, we also started a clothing line on Teespring to generate a further passive income.

Now, in January 2021, we are reactivating the blog on our website. We updated a few, but well written older articles and added affiliate links here and there. In addition, we set up our Google Adsense account to place advertising blocks within the blog. The goal is to keep people longer on the website, create more interesting content to read and watch, generate income with product placements and affiliate programs and also improve the stream into our shop. Benni and I still have plenty of more ideas and I'm happy that the internet gives us so many options to survive as artists who usually depended on conventions.
At this point, I hope that our own experiences and our journey will help you to make an income with your passion as well!
We use Amazon Affiliate links. If you buy something we might get a small commission. Thanks for your support! Learn more.