Cosplay is wonderful hobby, that brings joy to people all over the world. In the last few years, the art of dressing up as a fictional character, became more and more mainstream. Some cosplayers (just like myself) even began a career and started building up considerable income. Especially in Japan, one of the most professional cosplayer Enako became extremely successful and made over 90.000$ in a single month. She mainly makes public appearances, sells merchandise, photo books and chat sessions. As a cosplayer, she obviously dresses up as fictional characters and profits from their popularity. The creators of these characters don't make a cut of this though. However a proposal for a new copyright law in Japan might aim to change chat. Will cosplay become illegal soon?
Some things might in fact change
Matt Alt, Co-founder AltJapan (http://altjapan.com) and localizer of Japanese games & manga points out the following on Twitter.
Japanese gov't weighs amending copyright law so creators can request fees from professional cosplayers. (And it's a real issue: the most successful can make upwards of USD$500K/year.) I believe this is the first attempt on the part of a national government to address cosplay? https://t.co/G9m0FJTmB3

— Matt Alt (@Matt_Alt) January 24, 2021
According to Kyodo News, this change shall only inflict cosplayers who make a profit from the use of these characters. However, the website also states that if you "post photos social media sites like Instagram or get rewards at events, there is a possibility of copyright infringement." Now I used here only google translate and don't speak Japanese myself. However, I think it's clear that the idea in general is already problematic.
Enako herself stated on Twitter, that she is dressing up as original characters when she appears on television or appears at paid events. This would avoid any copyright infringement. She also asks for permission when she cosplays characters created by others. Maul Cosplay, well known for his amazing Witcher cosplay, mentioned also many times, that he only brings characters to life with the permission of their creators. Enako also added on Twitter: "I'm not in a position to give an offhanded statement, but for me personally, I truly hope that the non-profit activities of fans won't be regulated on social-networking sites."
The current state
Now, is cosplay going to change forever? Will it be soon illegal to dress up as your favorite character at conventions? Do cosplayers have to worry about a copyright claim storm for uploading their photos on social media? And what about those, who make an income with cosplay? What about professional cosplayers, commissioners, prop makers, but also streamers and YouTubers? What about you and me?
First, I think this whole thing gets blown up more than it's actually worth it. It surely sounds completely ridiculous, but it isn't actually really a new idea. There are already some companies known for their very harsh treatment against artists who are using their intellectual properly. Disney, Marvel, Nintendo, LucasFilm and Warner Brothers are some of them. While the US law doesn't allow you to copyright fashion and clothing, fictional characters actually can be protected. Those companies are especially very protective when it comes to mass productions of costume replicas like Thor's Hammer, Disney Princess outfits and even surely using official names and brands. Disney also fights against companies, that provides costumed characters for parties and events. Obviously. These companies get bookings because kids want to see Elsa and Anna at their birthday. Profit is involved and intellectual characters gets used without a permission.
Where do they draw the line?
Now, cosplay isn't so easy though. Most cosplayers aren't known and are successful because of just one single character. Their fame isn't also the result of just throwing on a store bought costume. Same goes for their income, IF they have an income. People don't buy a print of a cosplayer, because of the character on the photo. Fans and supporters of those creators follow them for their personality, their hard work, their crafting tutorials, their costume progress and just so much more! It's not like we profit from a single character, but from our hard work and our love and passion for this art. How could companies argue, if they seriously try to sue some of us?
Other than that, I think you cannot target just costume creators. Cosplay is fanart, but there is so much more around. People are also making money with fan made comics, doujinshis, drawings and stories. Some of them even produce full games and I have no idea what else. If the Japanese government open the option to sue cosplayers, then where are they going to draw the line? Will streaming and lets-plays become illegal as well? There were actually a lot of discussion especially about video games and it's still a grey area.
It's free promotion!
I'm surely not a lawyer and also don't live in the US to understand the US law. Same goes for Japan obviously. However, what I understand is, that fanart is just a huge, massive grey area. Clever companies consider it as free promotion and make a huge effort into featuring outstanding projects and artists. I honestly think that my Zingore and Nergigante Cosplay contributed a lot to make Monster Hunter more popular inside the cosplay community. At least, it seams like far more people are cosplaying from the game nowadays compared to a few years ago.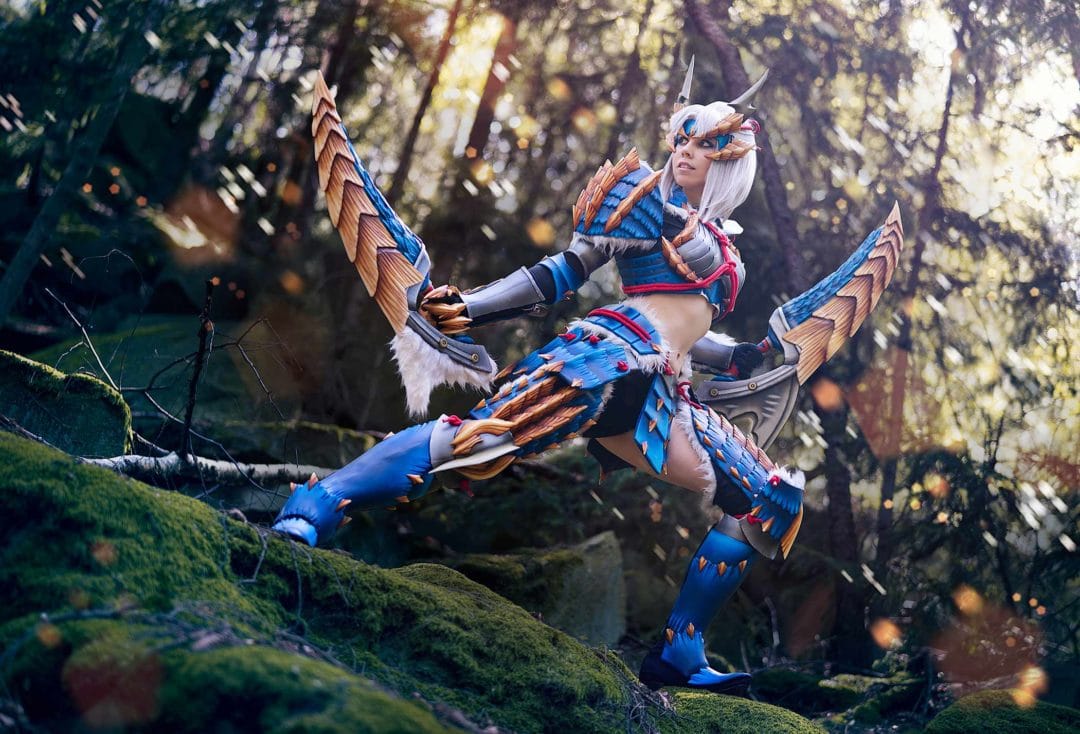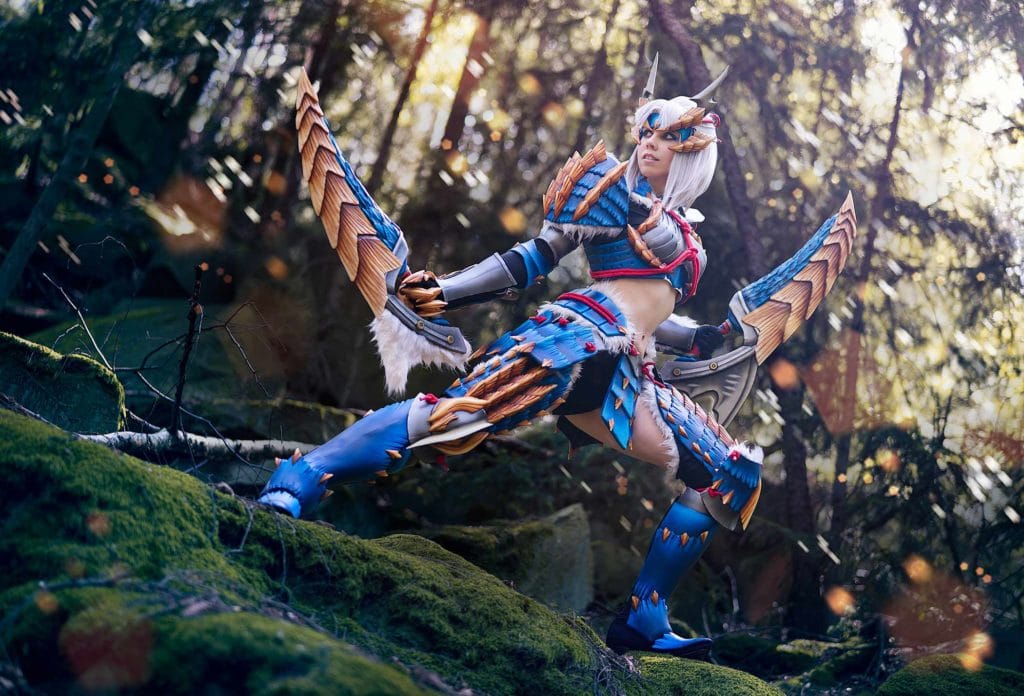 Blizzard is also holding a ton of fan art contests at their annual Blizzcon. I've already participated in a lot of them. The community managers are doing a great job motivating their fan base and even hire some of the most skilled creators for their own team. Guerilla Games was one of the first big companies who began creating very detailed cosplay reference kits and even included cosplayers for the promotional campaigns of Horizon Zero Dawn . I also get hired by companies to bring their fictional characters to life and promote a specific brand or product. These collaborations are always very rewarding for both sides. In addition it was just awesome to see how much those creators appreciate the work of us fans! It's a win-win!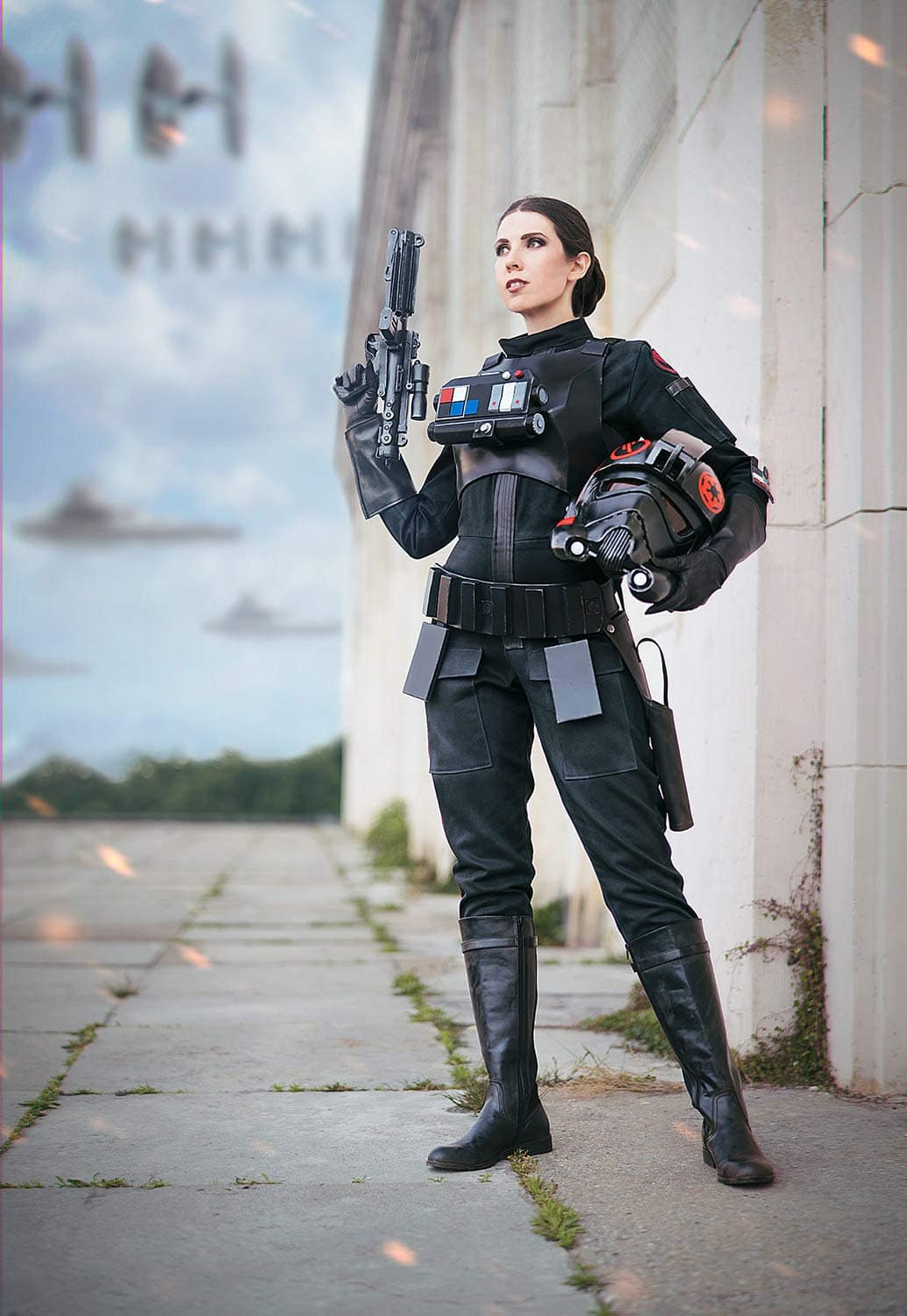 No PR campaign does a better job!
I personally think, that companies benefit a lot from us fans and content creators. We don't just consume. We don't just play video games, we don't just watch anime and we don't just read comics. Instead we craft, we draw, we write, we create something of value and share our excitement. We fans do the best and most honest promotion for something we are truly passionate about. Our reach is sometimes huge, especially on social media, and our work, the result of our love for a fictional world, a brand or a product, goes viral constantly. No planned PR campaign is able to recreate only a fraction of this massive marketing power. And we are doing all of that for free! Isn't there something more a company can actually wish for?
Don't upset your fans!
So, while I think that companies indeed should have the right to stop us from using their characters to make money, I honestly think it can actually be the very worst decision they could make business and community wise. They would attack and hurt their most passionate fanbase. This might result in a massive lost in trust, a lot of disappointment and a gigantic backslash some those companies couldn't even imagine. They have already done far less to completely destroy their communities trust. Just think about what happens if Blizzard or Riot would ban Twitch streamers and YouTubers from streaming their games – and they clearly make income with their intellectual property! The result would be clearly… let's say "entertaining".
Therefore, I honestly don't think there is any reason to worry right now. Cosplay surely won't be illegal anytime soon. If you mass produce and sell Disney princess dresses, then yes, I would be very careful. However, if you just enjoy to cosplay, dress up and want to have some fun, you will be fine. Well, and I? I do it full-time and all my income depends on cosplay and this wonderful art. Still, I'm personally not worried at all. However, I'm always ready to grab some popcorn to be entertained.
We use Amazon Affiliate links. If you buy something we might get a small commission. Thanks for your support! Learn more.