Nergigante
Monster Hunter World
Nergigante is my absolute favorite monster in Monster Hunter World and I simply adore its armor set. While the costume looked fun and doable at the beginning, it turned out to be very challenging and drowned us in at the end. The whole project was made out of EVA foam and covered in thousands of scales that I burned in with my soldering iron for endless hours. In addition I sculpted, shaped, primed, painted and glued on over 800 individual spikes all over the costume. I'm especially proud of the Decimation Claws, the Nergigante Dual blades, I made for the costume. I actually lost count of how much EVA foam and foam clay I used for the project, but it was clearly a whole lot. In total we worked 3 months on this costume and as always Benni was a huge help!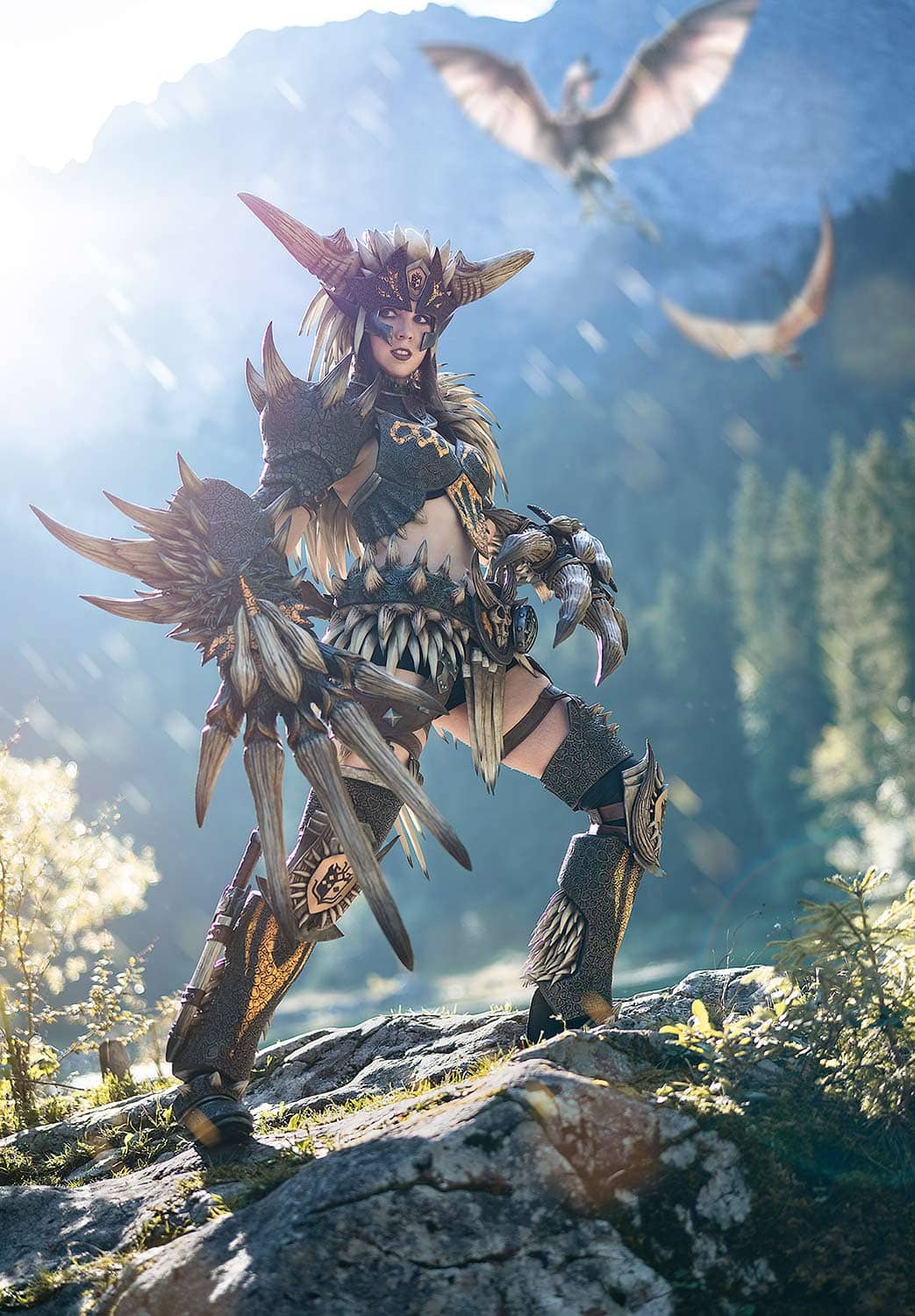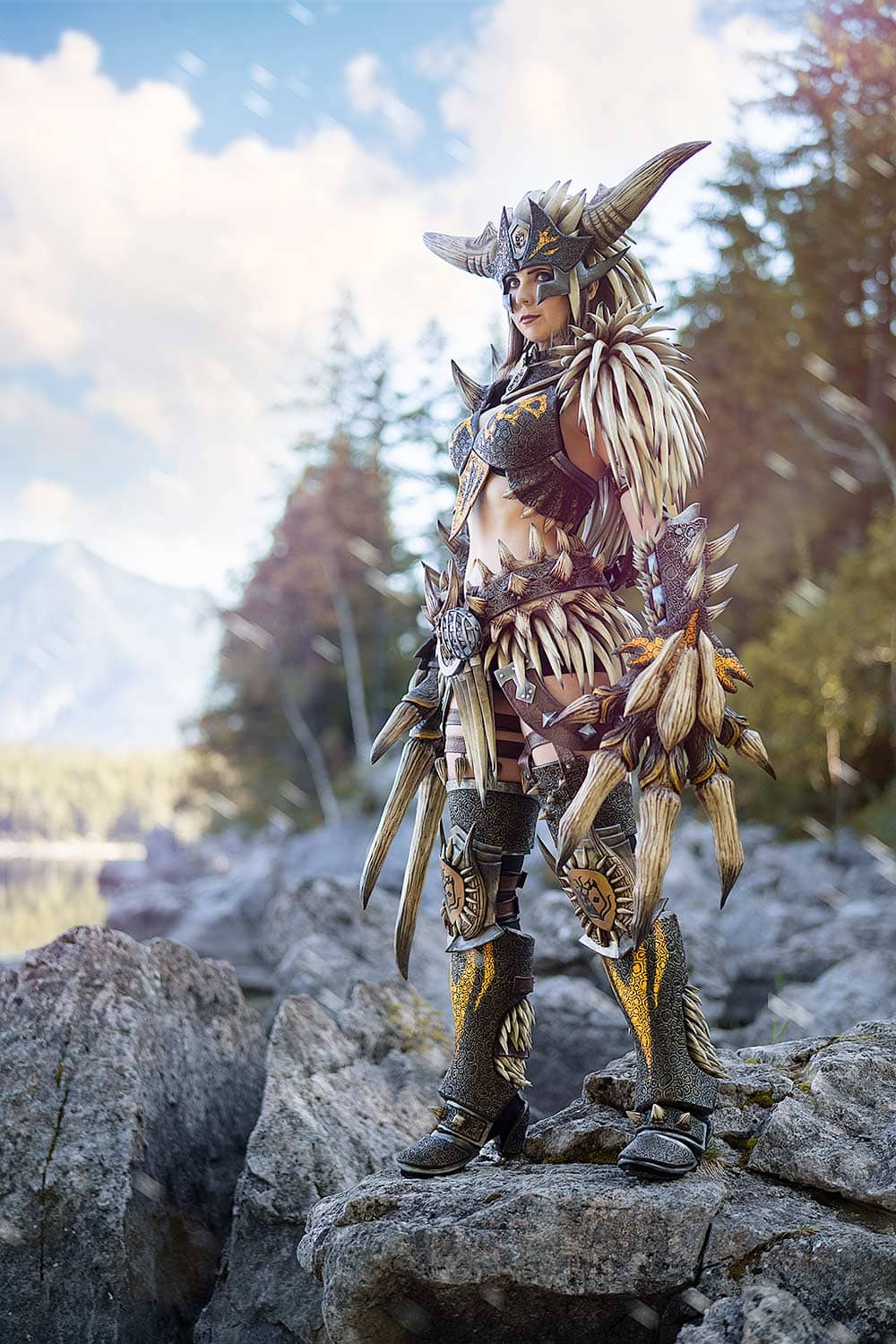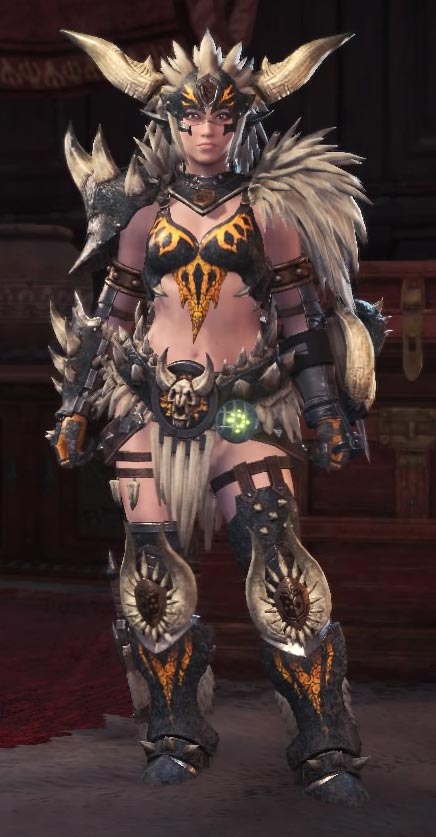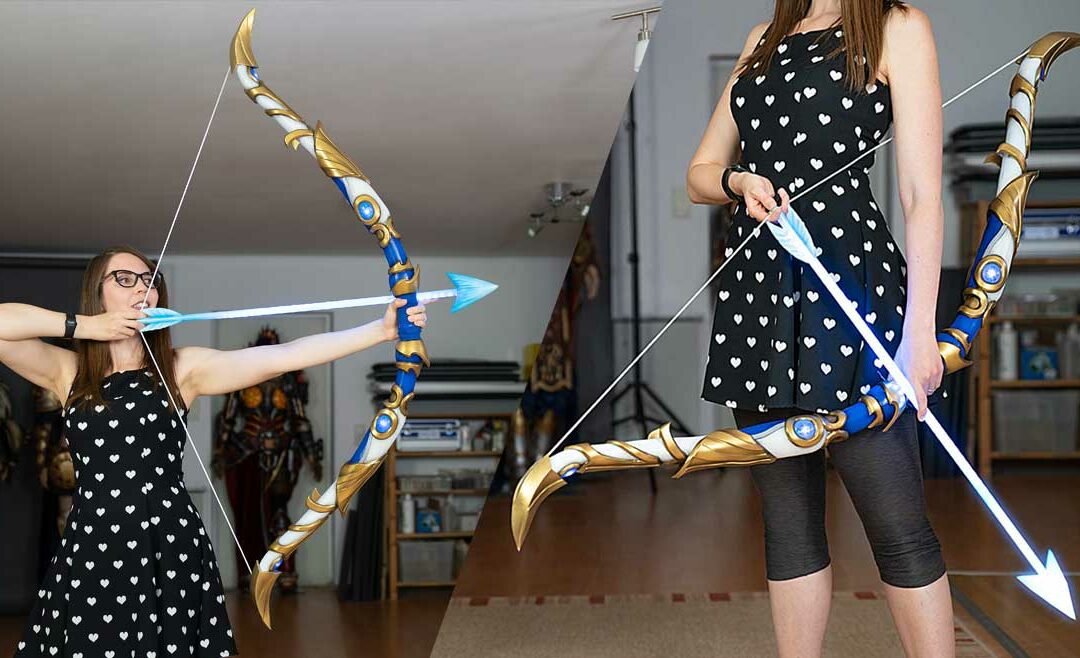 I always love to work with mobile game developers as many of their games often have amazingly designed heroes. I also always wanted to build a functional bow! So when Empires&Puzzles reached out to us to create something from their game, I took the chance and decided to make Athena's bow! It not only has a really cool design, it also has LEDs – the perfect match to test my skills!
read more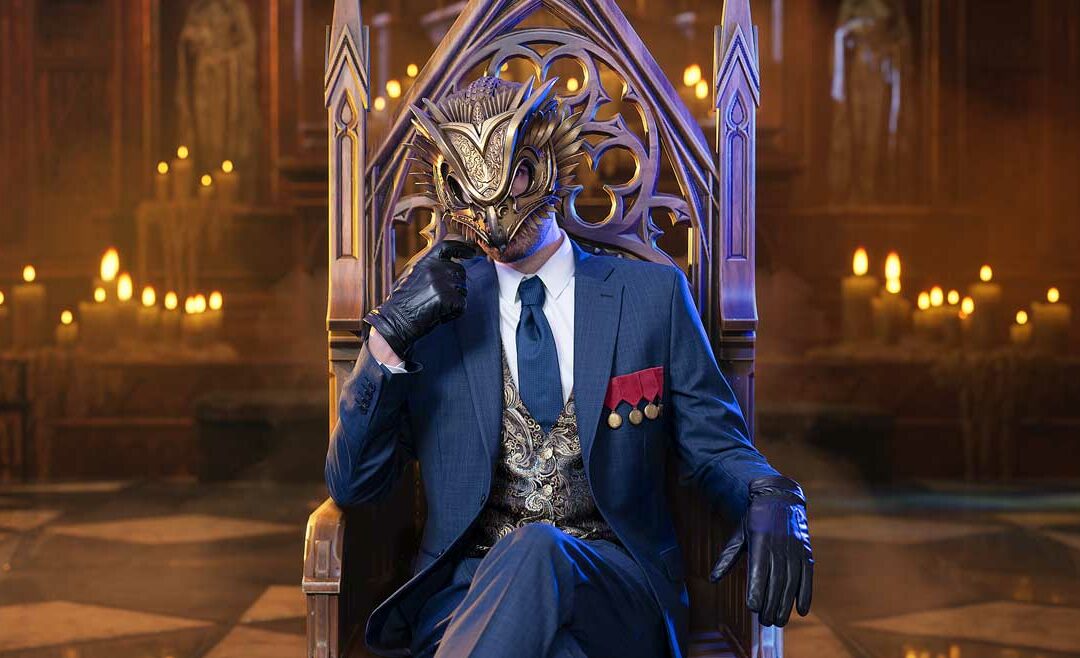 Warner Brothers Games Montreal and Gotham Knights asked us to create the golden Mask for the Voice of the Court. But since creating a prop is only half the fun we though, why not make the full costume and get Benni a nice cosplay photoshoot as well? And that's what we did!
read more