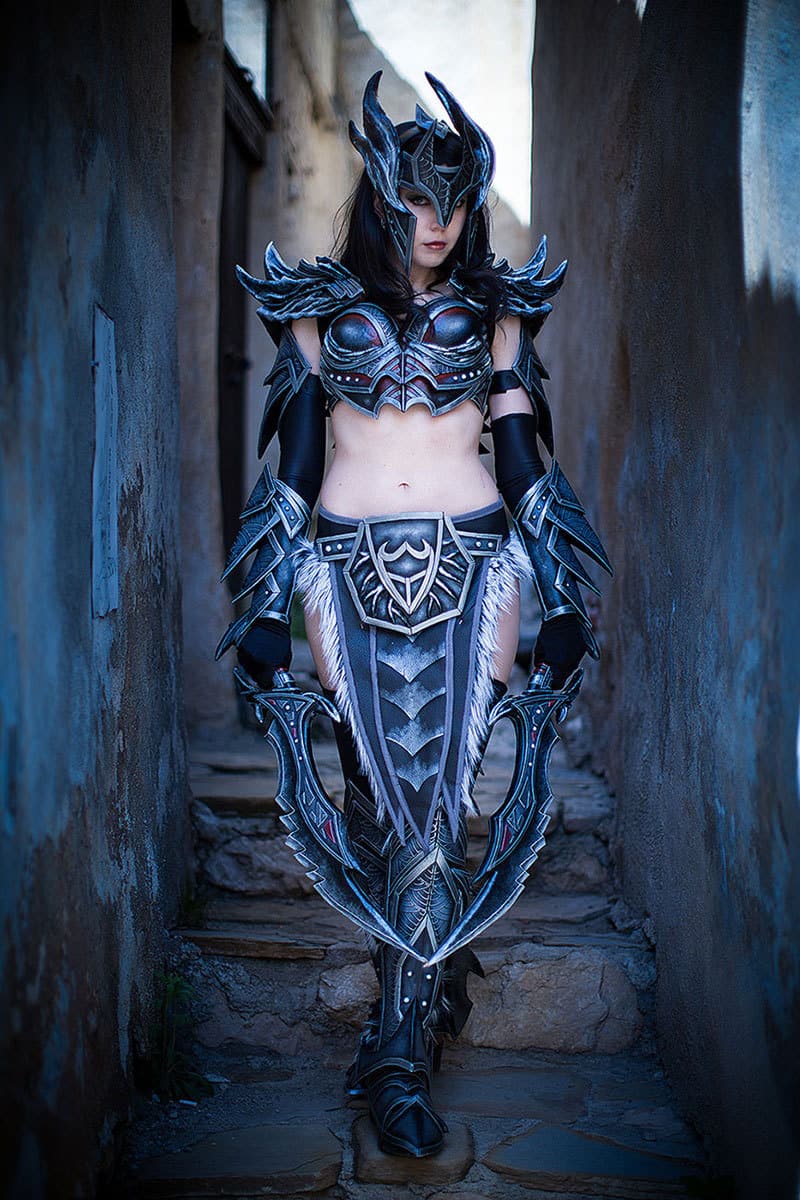 I always wanted to do a Skyrim costume but was very afraid it would end up too big for me to travel with. That completely changed when I found the mod for a sexy version of the daedric armor on the internet someday. I do not know who made the design, nor did I got every thank him/her for it, but this redesign enabled me to do make the costume I always wanted and helped me to properly pay homage to one of the best games of the past console generation.
Find out more about how I made this costume in my blog: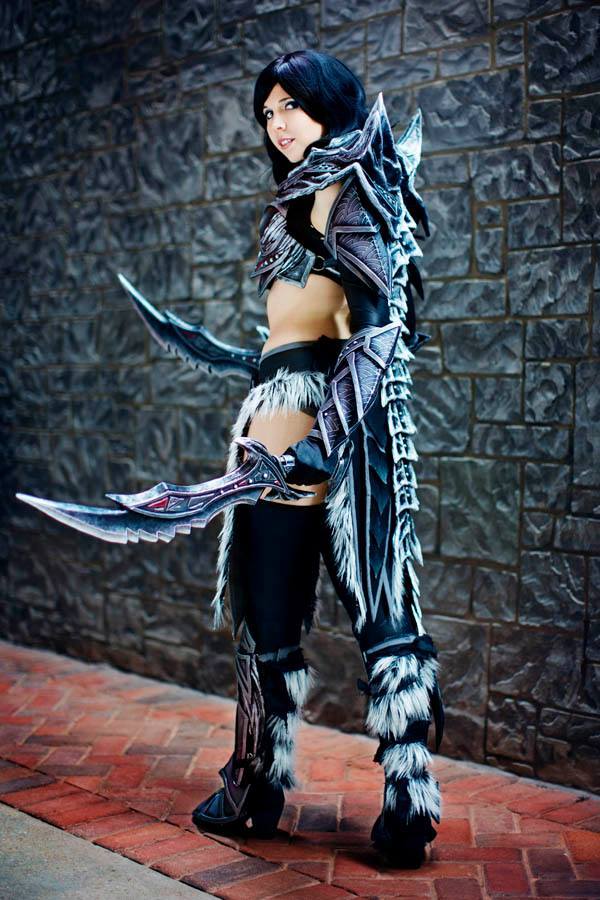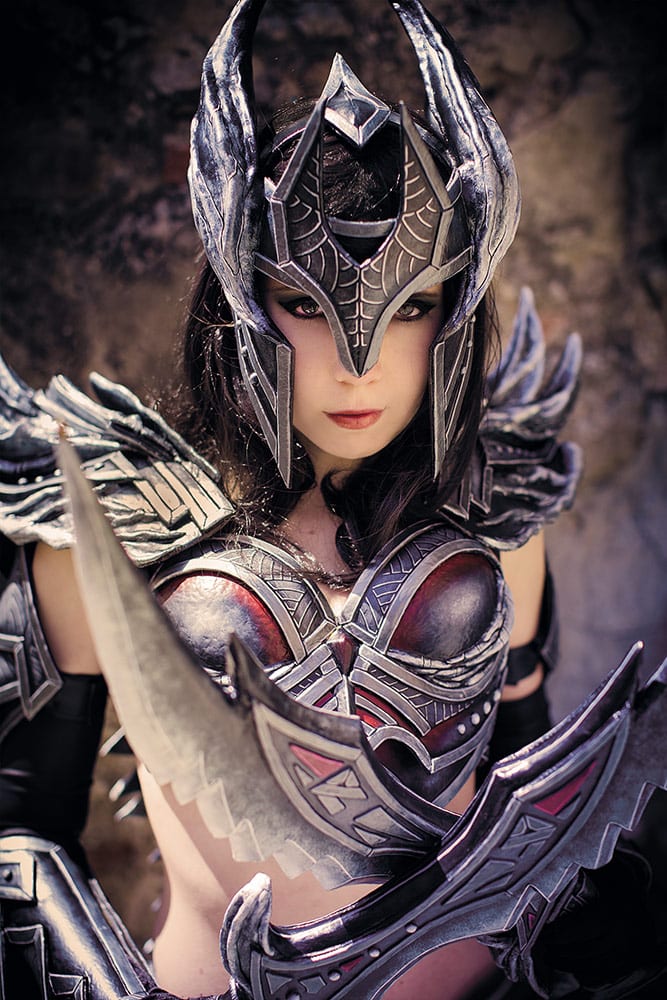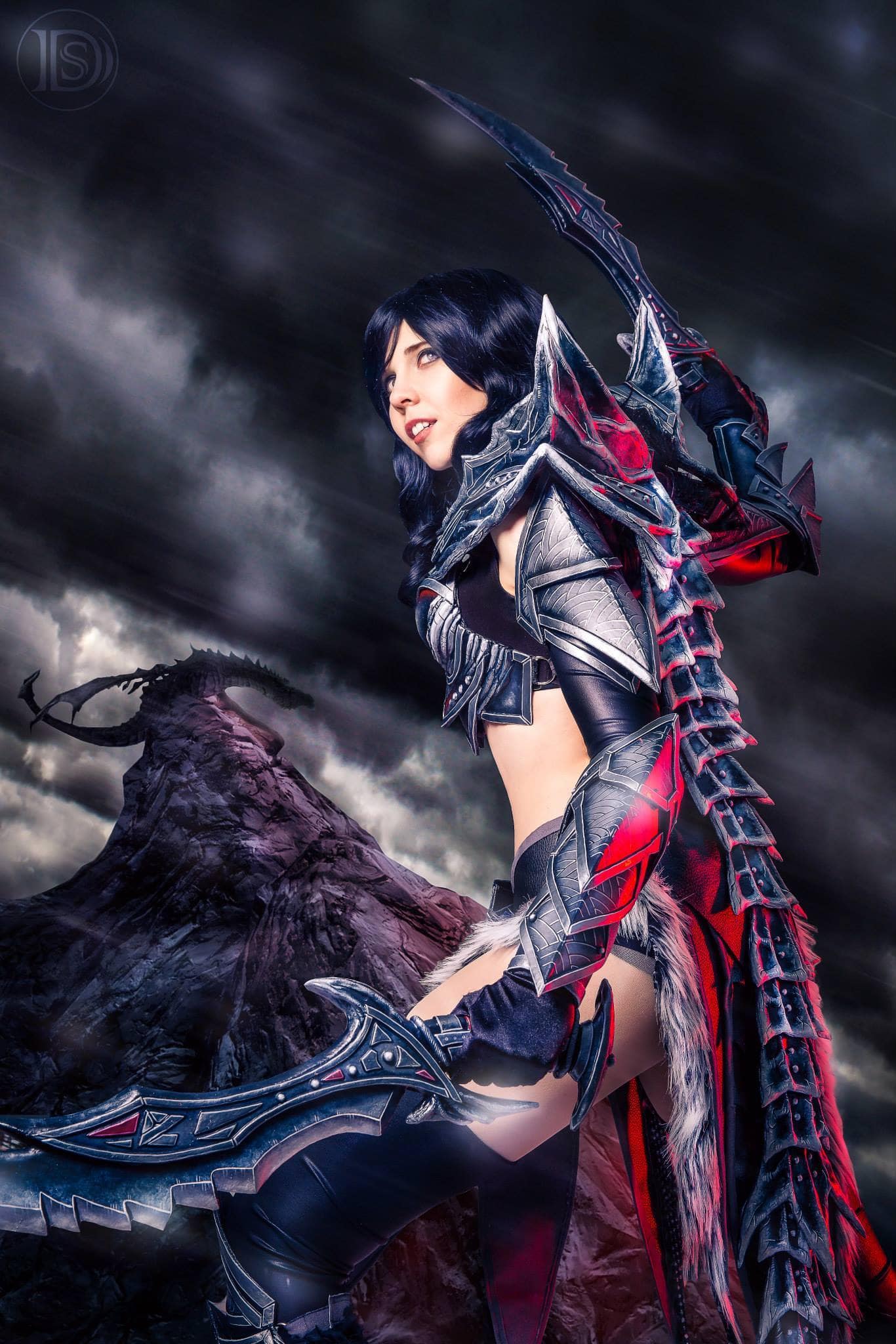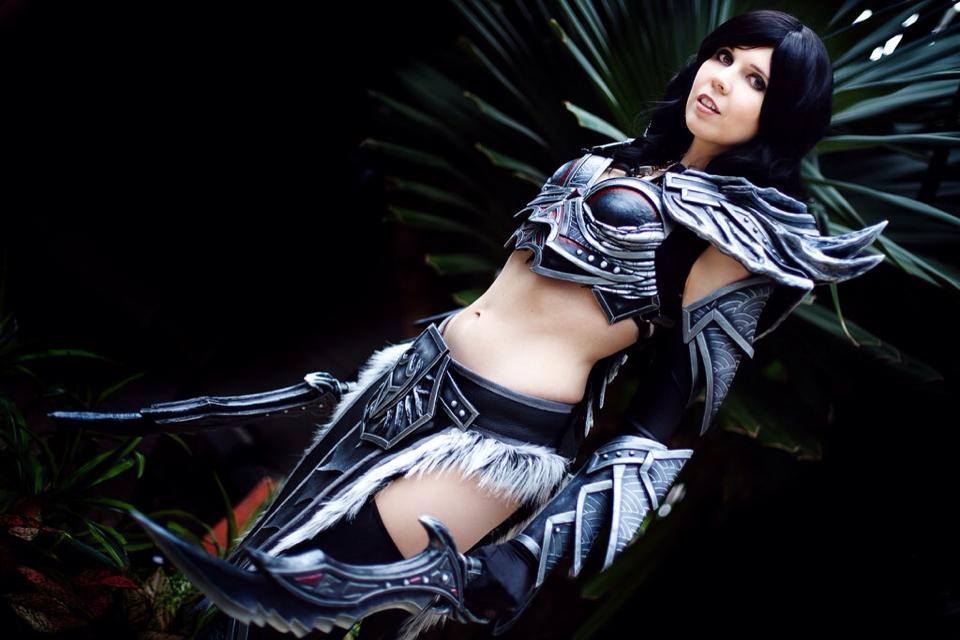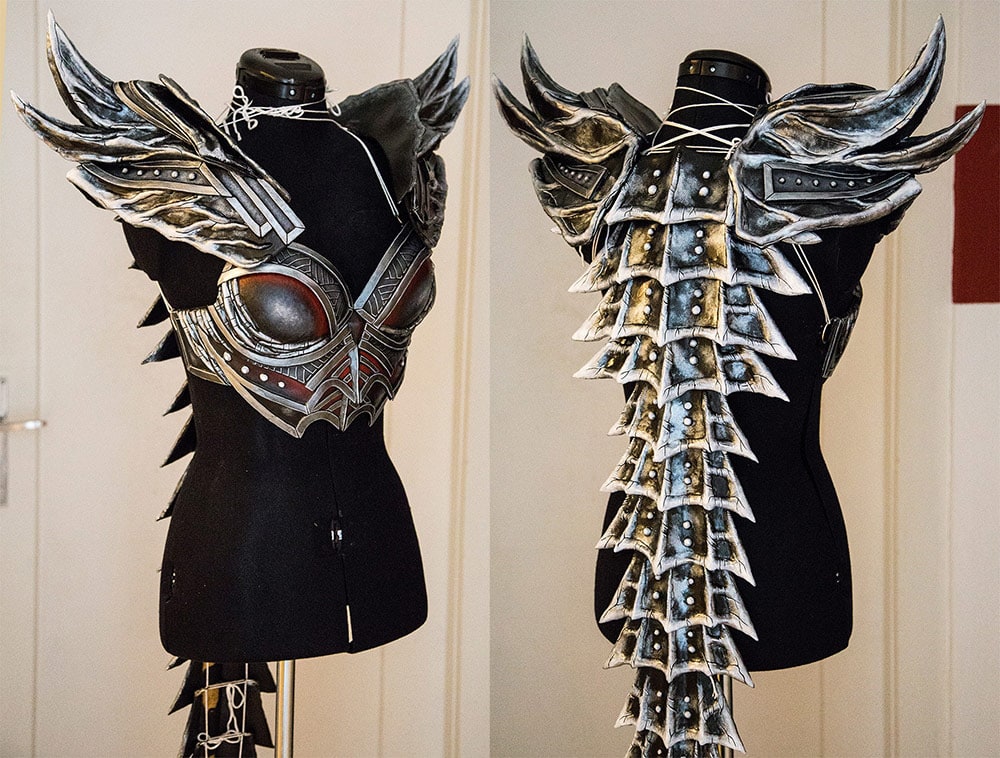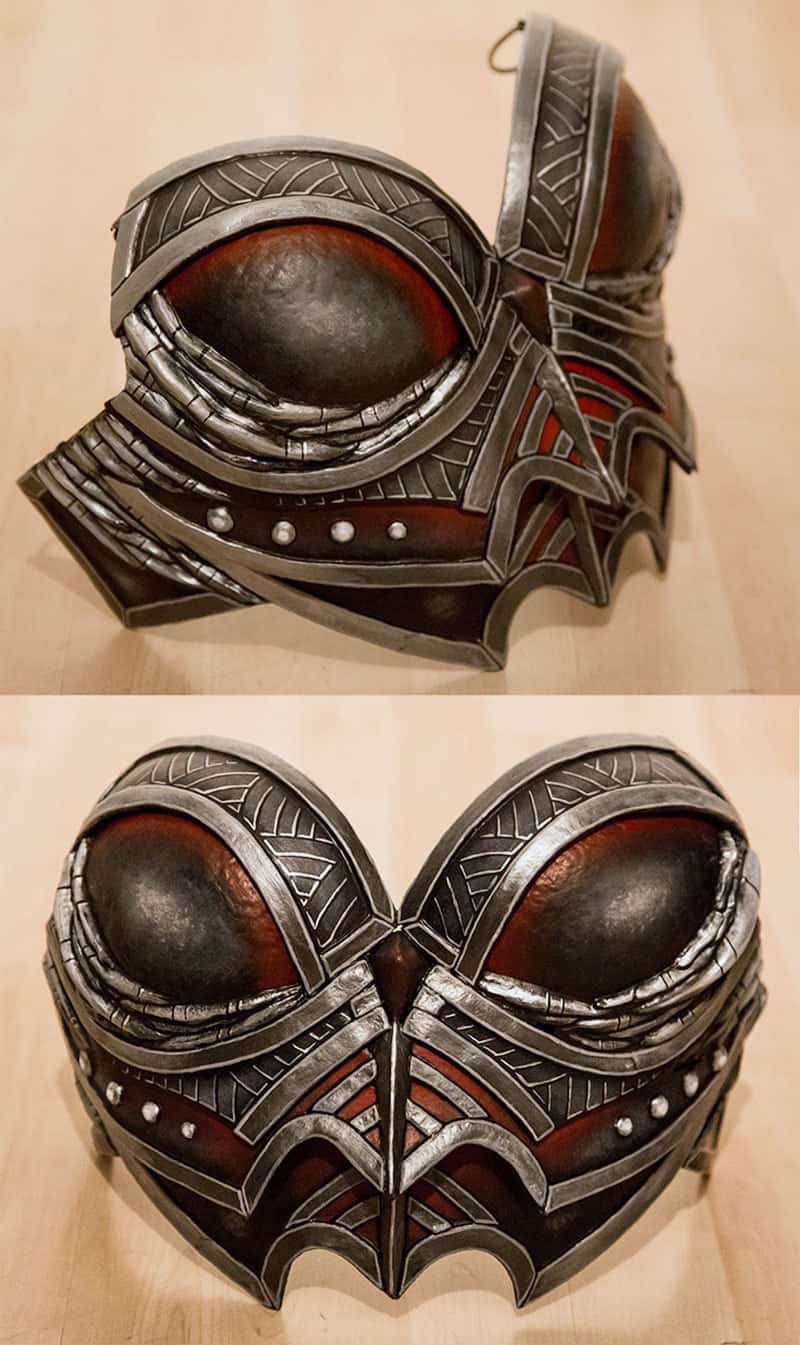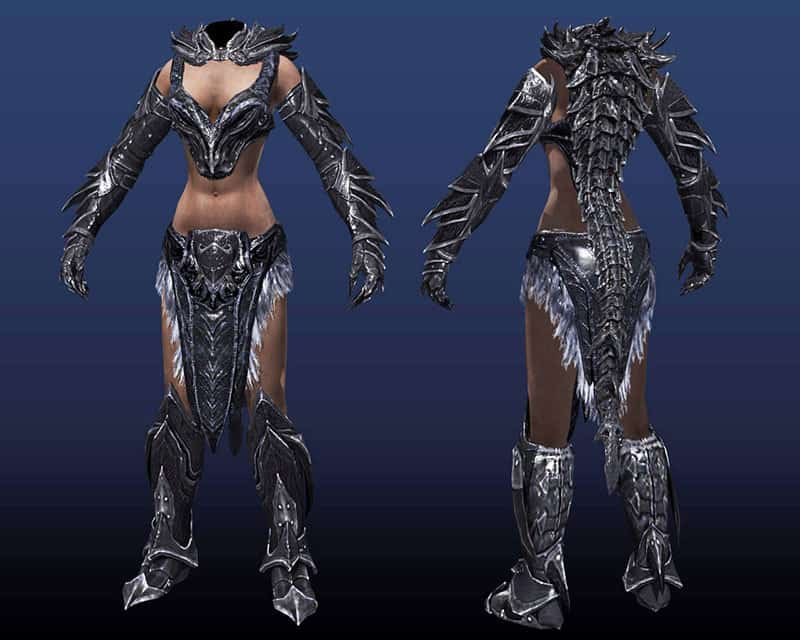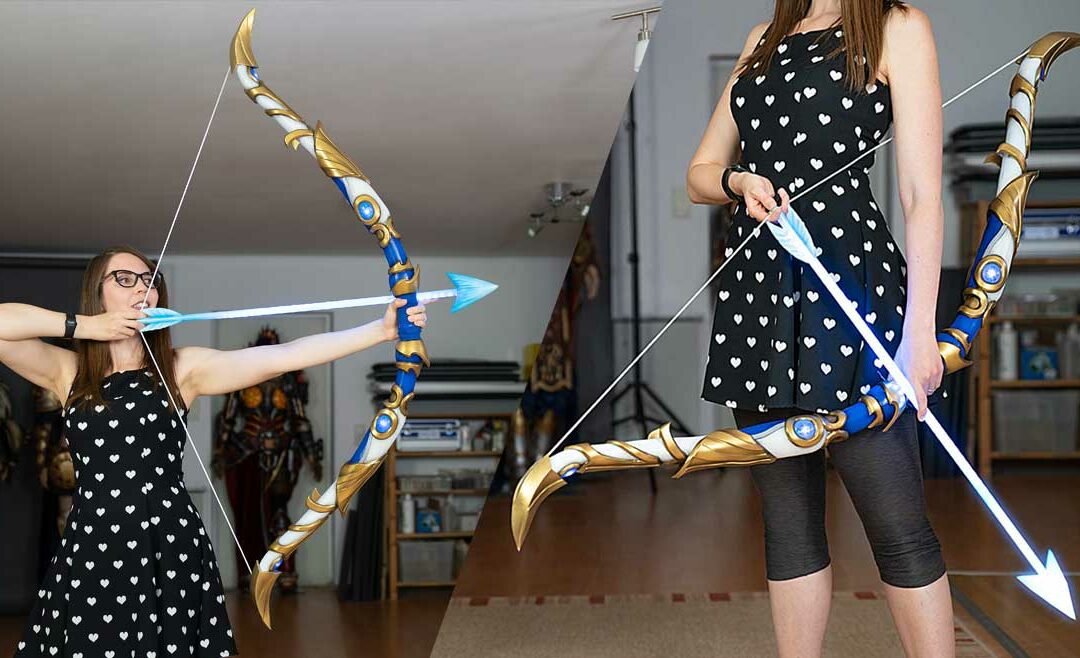 I always love to work with mobile game developers as many of their games often have amazingly designed heroes. I also always wanted to build a functional bow! So when Empires&Puzzles reached out to us to create something from their game, I took the chance and decided to make Athena's bow! It not only has a really cool design, it also has LEDs – the perfect match to test my skills!
read more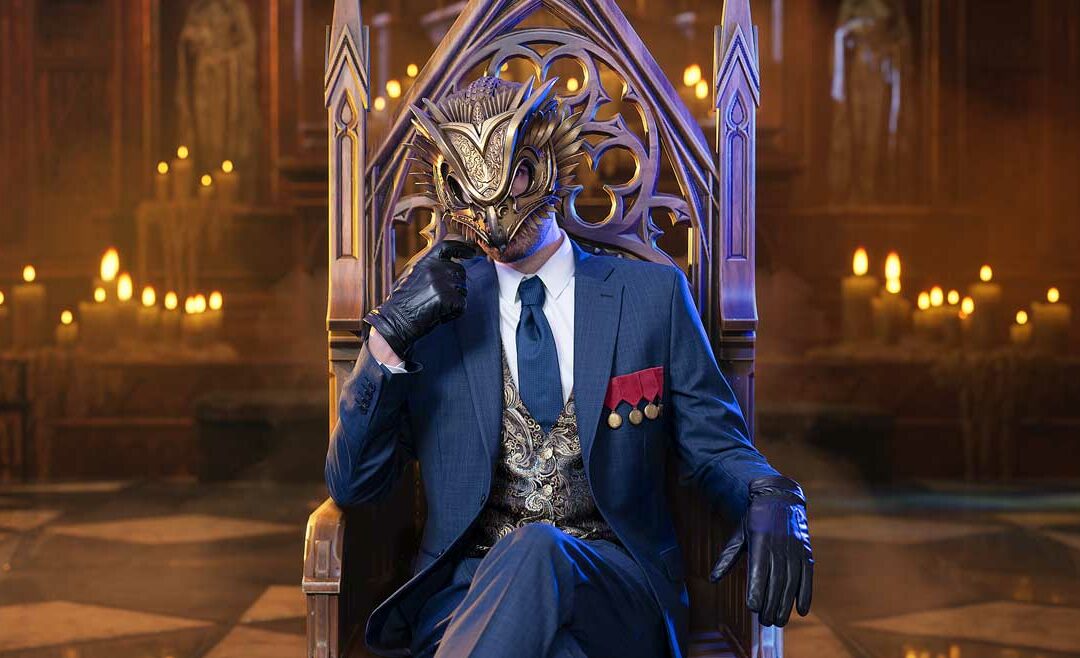 Warner Brothers Games Montreal and Gotham Knights asked us to create the golden Mask for the Voice of the Court. But since creating a prop is only half the fun we though, why not make the full costume and get Benni a nice cosplay photoshoot as well? And that's what we did!
read more