Miqo'te Starter Set
FINAL FANTASY XIV
Most of my costumes are heavy, massive, uncomfortable and pretty warm. This turned out be quite a problem for traveling with a suitcase and during hot summer events. Because of this, it was finally time to create a small and easy costume: the FFXIV Miqo'te starter set!
It took me around two weeks from start to finish and it was quite a challenge for my still limited sewing skills. Additionally it was a little bit weird to turn into a cute cat-girl, while portraying mostly strong and badass warrior women. Still, it was pretty nice not to worry about packing this costume and to be super comfy and don't sweat so much at a con!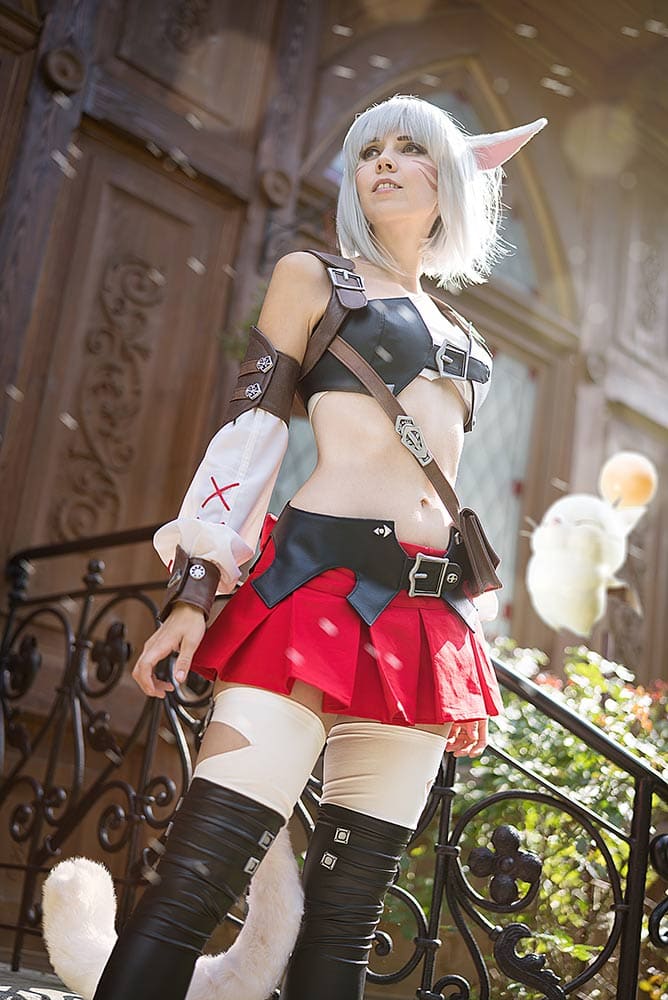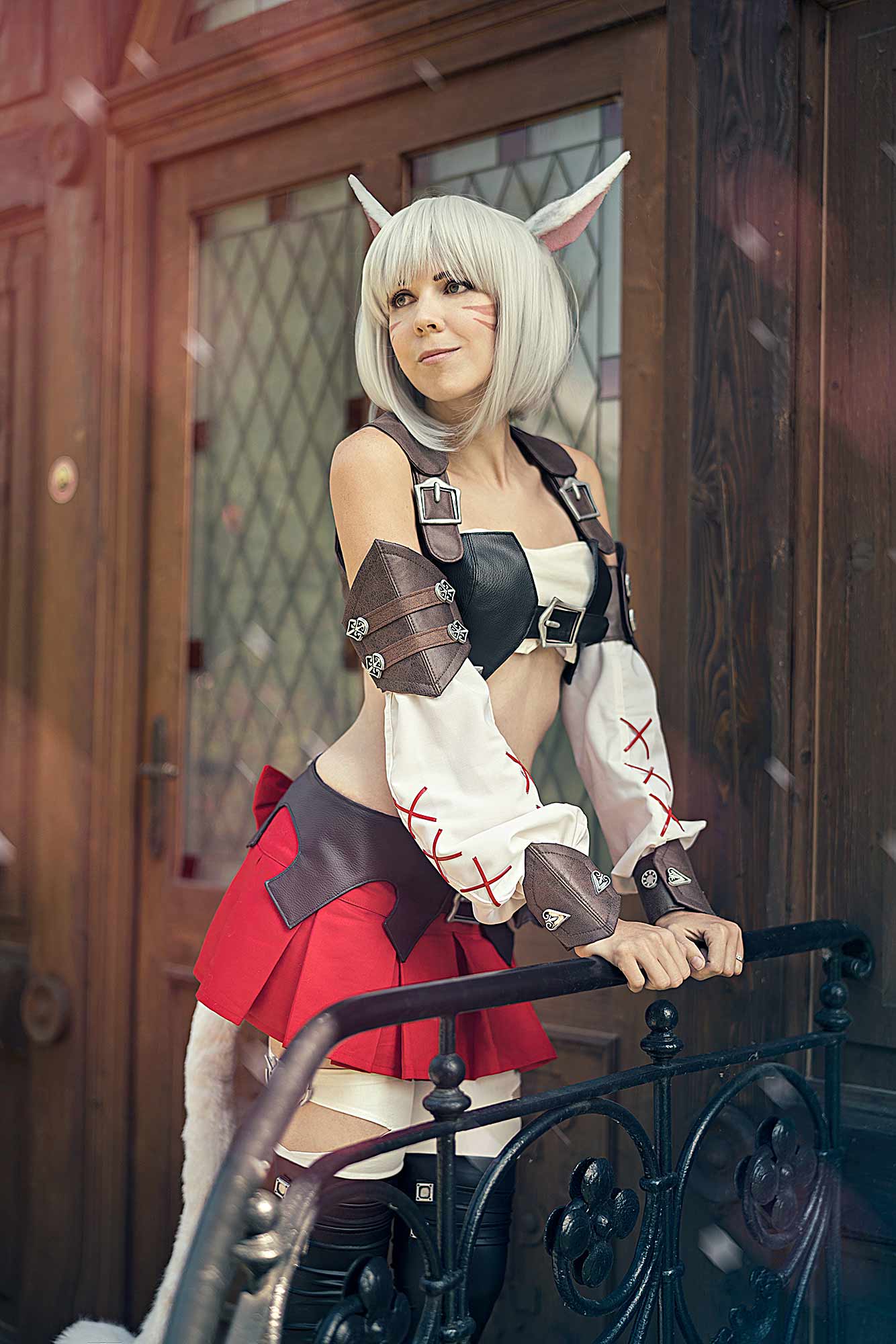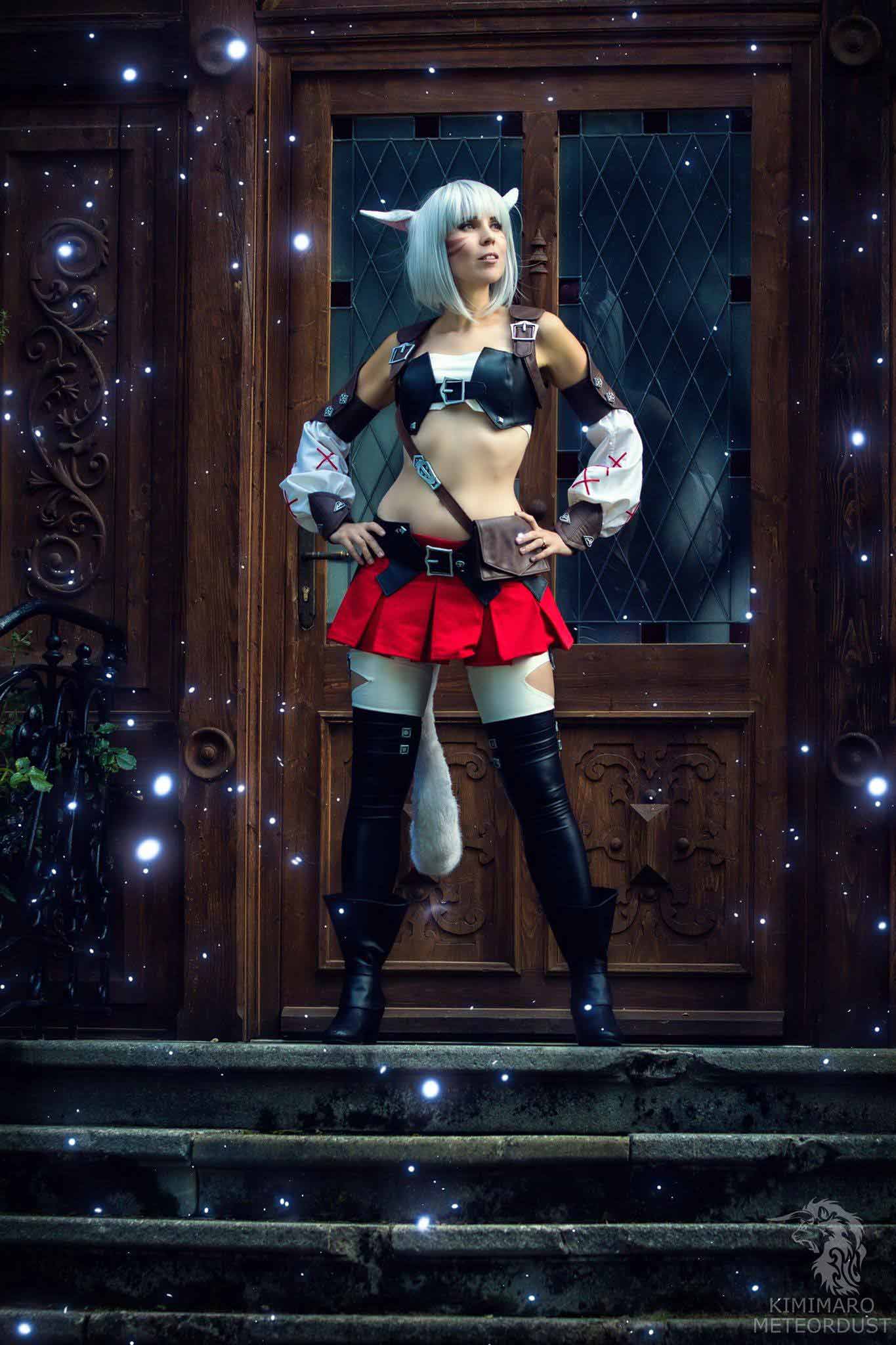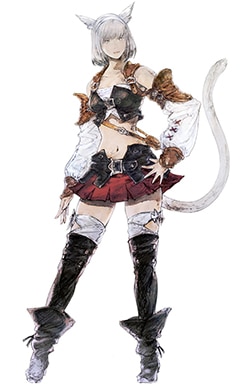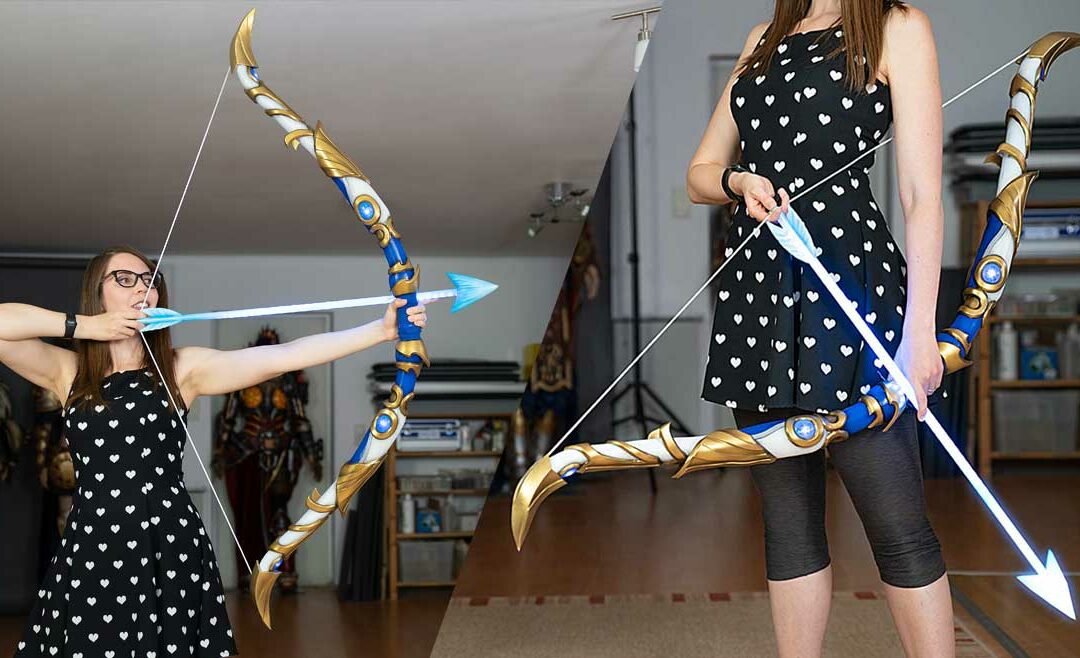 I always love to work with mobile game developers as many of their games often have amazingly designed heroes. I also always wanted to build a functional bow! So when Empires&Puzzles reached out to us to create something from their game, I took the chance and decided to make Athena's bow! It not only has a really cool design, it also has LEDs – the perfect match to test my skills!
read more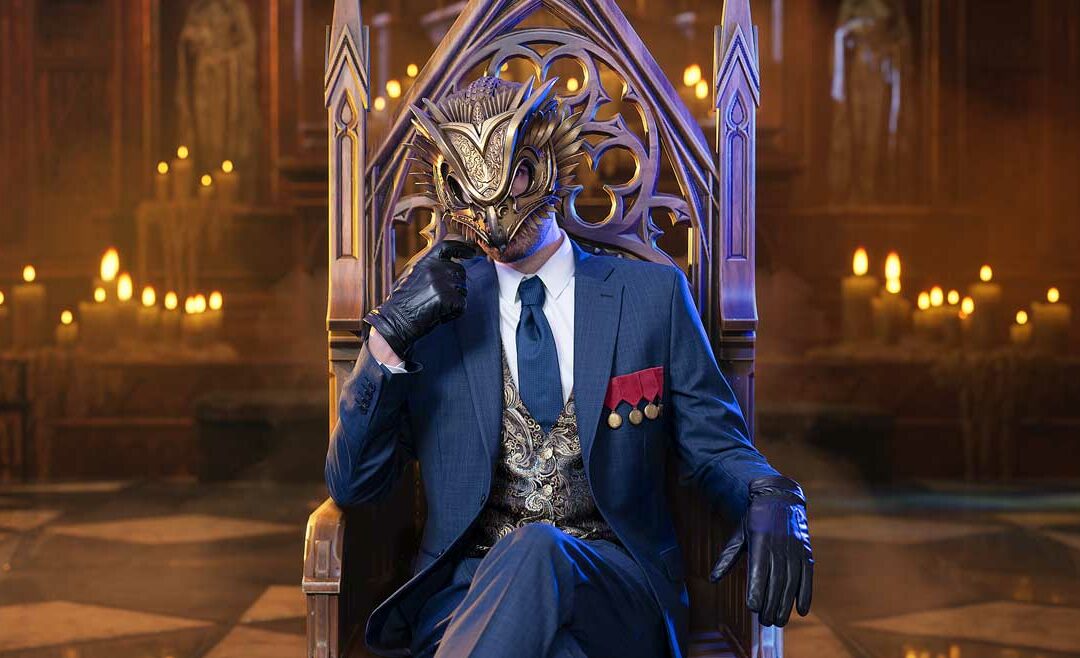 Warner Brothers Games Montreal and Gotham Knights asked us to create the golden Mask for the Voice of the Court. But since creating a prop is only half the fun we though, why not make the full costume and get Benni a nice cosplay photoshoot as well? And that's what we did!
read more
We use Amazon Affiliate links. If you buy something we might get a small commission. Thanks for your support! Learn more.