Miqo'te Starter Set
FINAL FANTASY XIV
Most of my costumes are heavy, massive, uncomfortable and pretty warm. This turned out be quite a problem for traveling with a suitcase and during hot summer events. Because of this, it was finally time to create a small and easy costume: the FFXIV Miqo'te starter set!
It took me around two weeks from start to finish and it was quite a challenge for my still limited sewing skills. Additionally it was a little bit weird to turn into a cute cat-girl, while portraying mostly strong and badass warrior women. Still, it was pretty nice not to worry about packing this costume and to be super comfy and don't sweat so much at a con!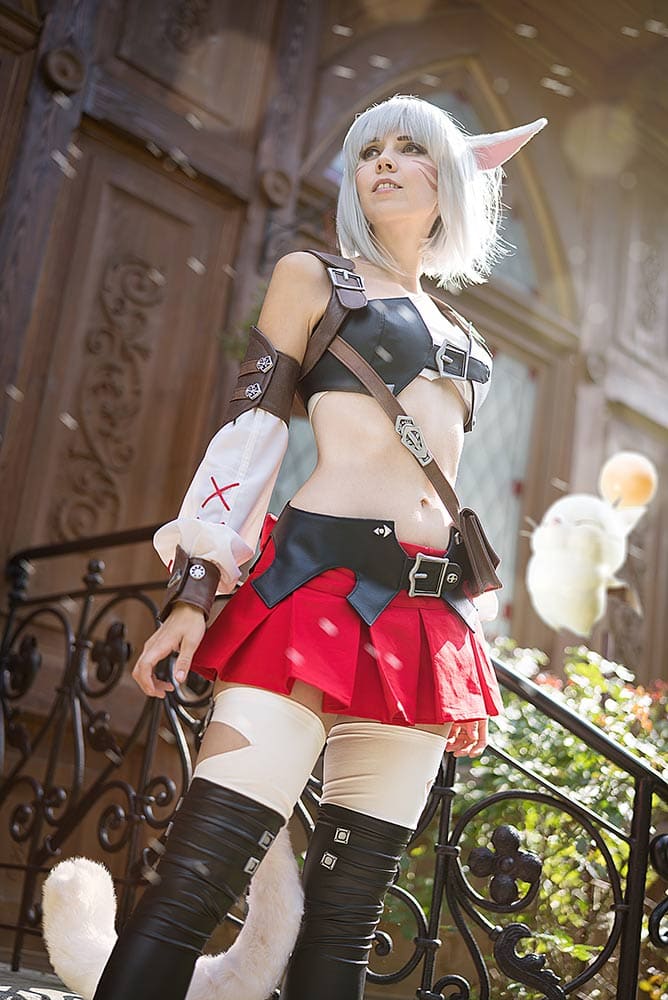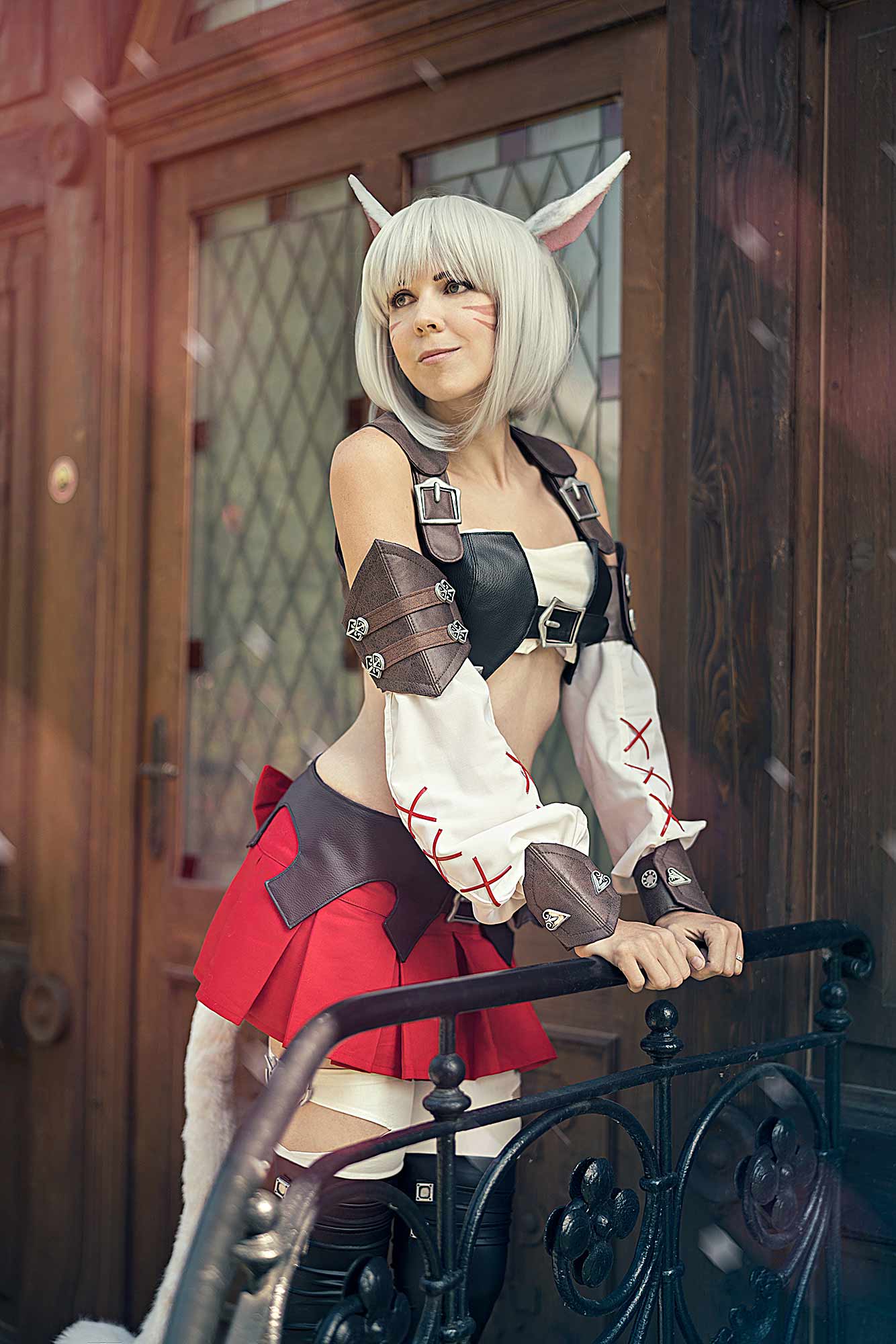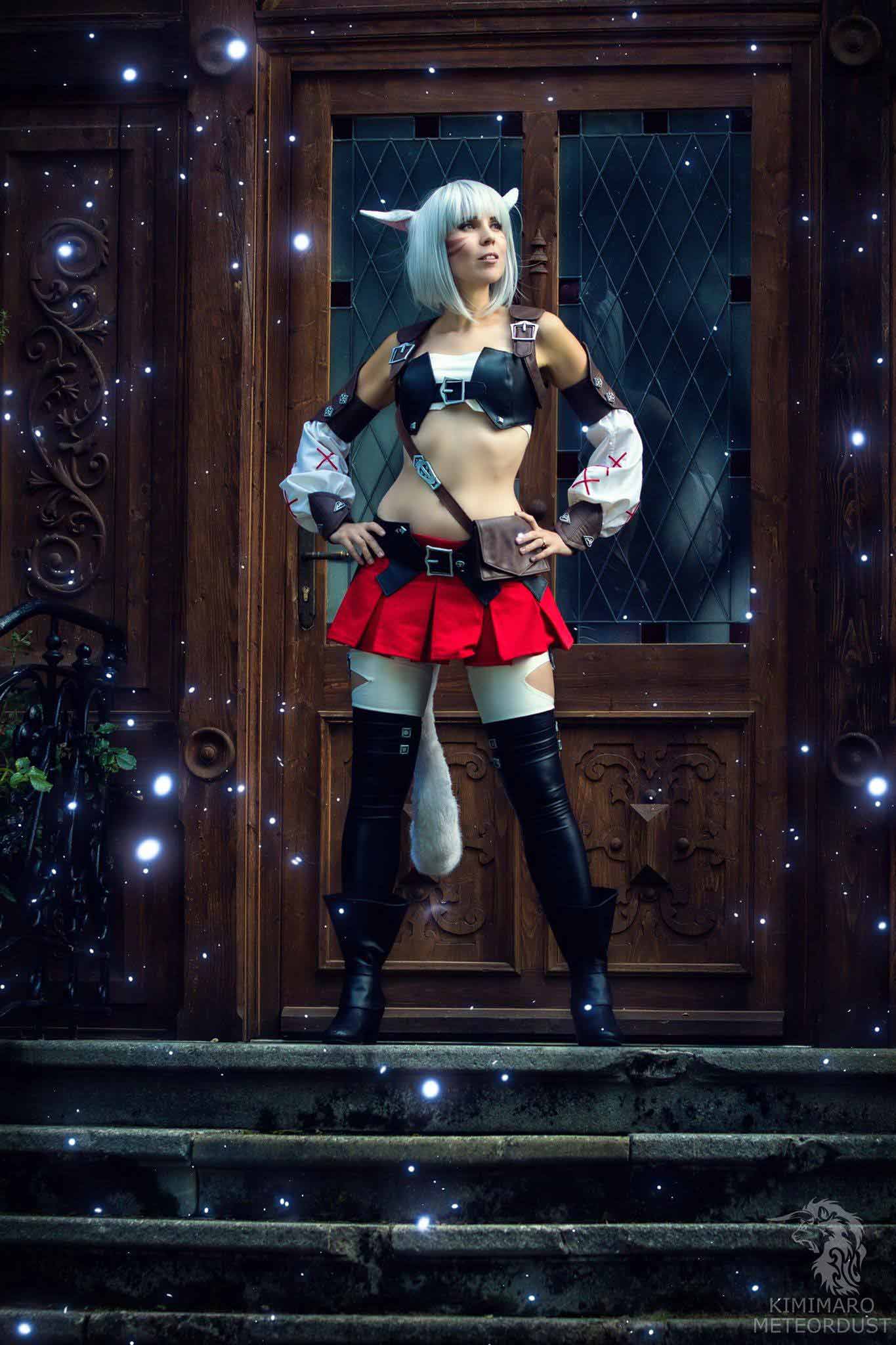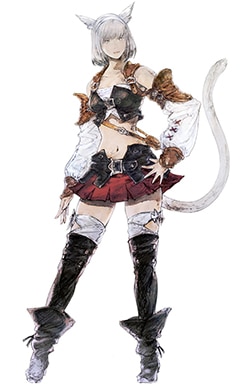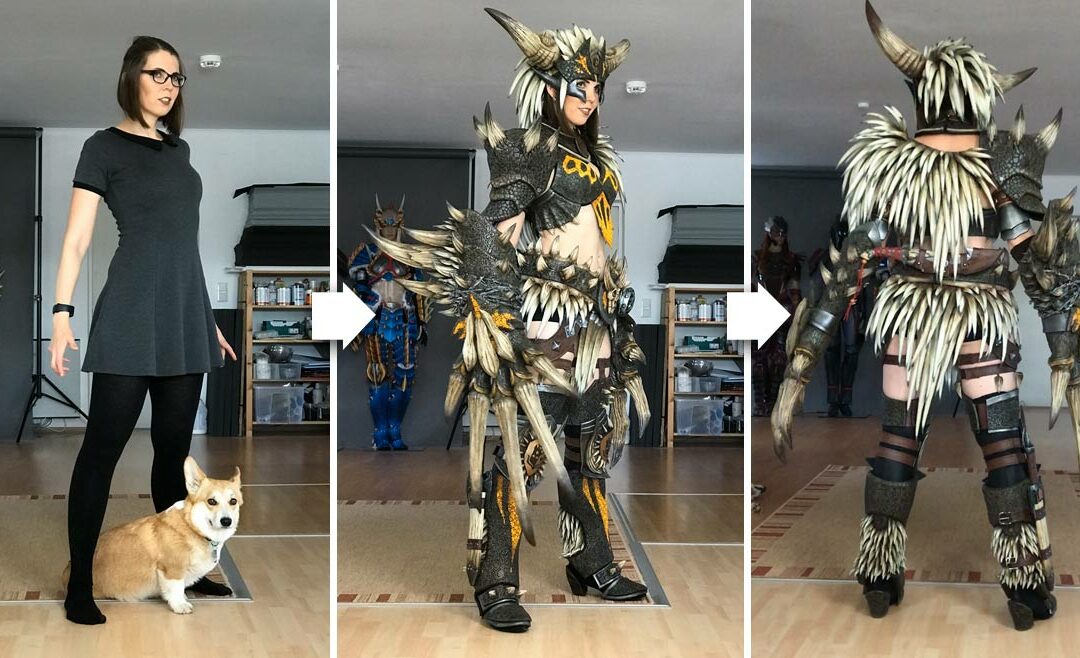 is one of my favorite games ever and I think Nergigante is super cute and it was just natural for me to bring the Nergigante Armor as a cosplay to life! The costume was one of my biggest projects ever, even...
read more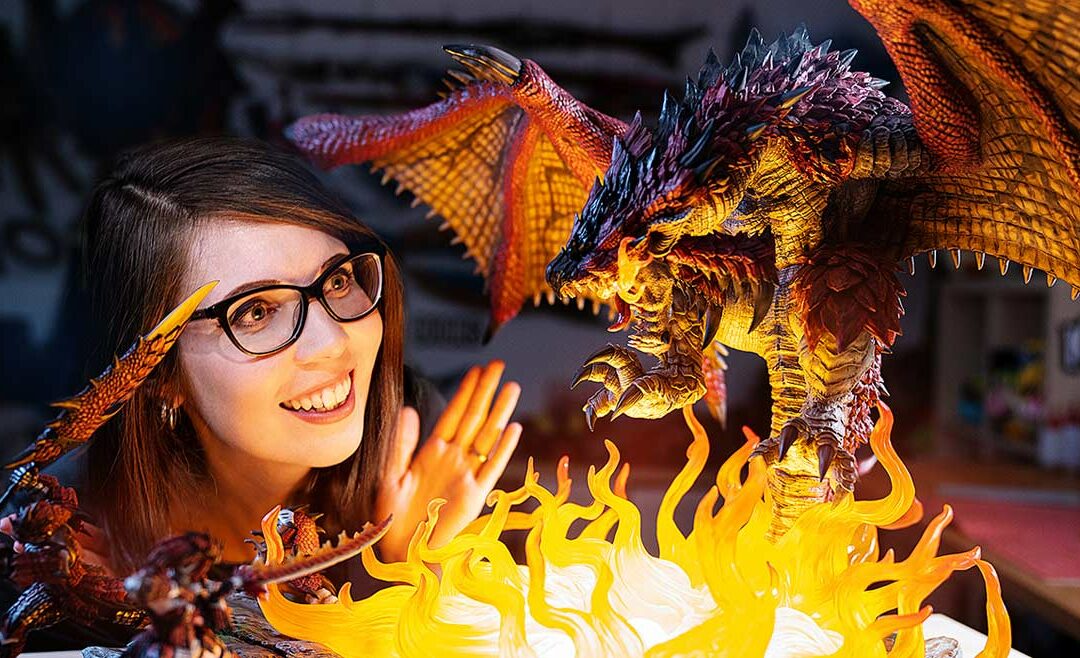 I received another amazing statue from the talented Singapore statue makers of Kinetiquettes. Rathalos from Monster Hunter! It's a HUGE statue and definitely the crown jewel of our workshop decoration!
read more
We use Amazon Affiliate links. If you buy something we might get a small commission. Thanks for your support! Learn more.