Bolvar's Hammer
WoW – Shadowlands
Being a huge WoW fan, Bolvar's Hammer is a weapon I instantly fell in love with and just HAD to build. It lights up, can switch between different color modes, has a motion sensor built in and even creates smoke. I used 451 LEDs in total, it weights 2.3 kg and took me and my husband around 150 hours to build. It's a really cool project and I really hope you like the tutorial video!
If you want to build this hammer for yourself, you can download the blueprint here.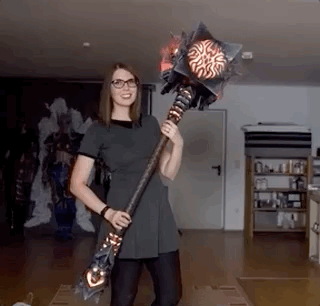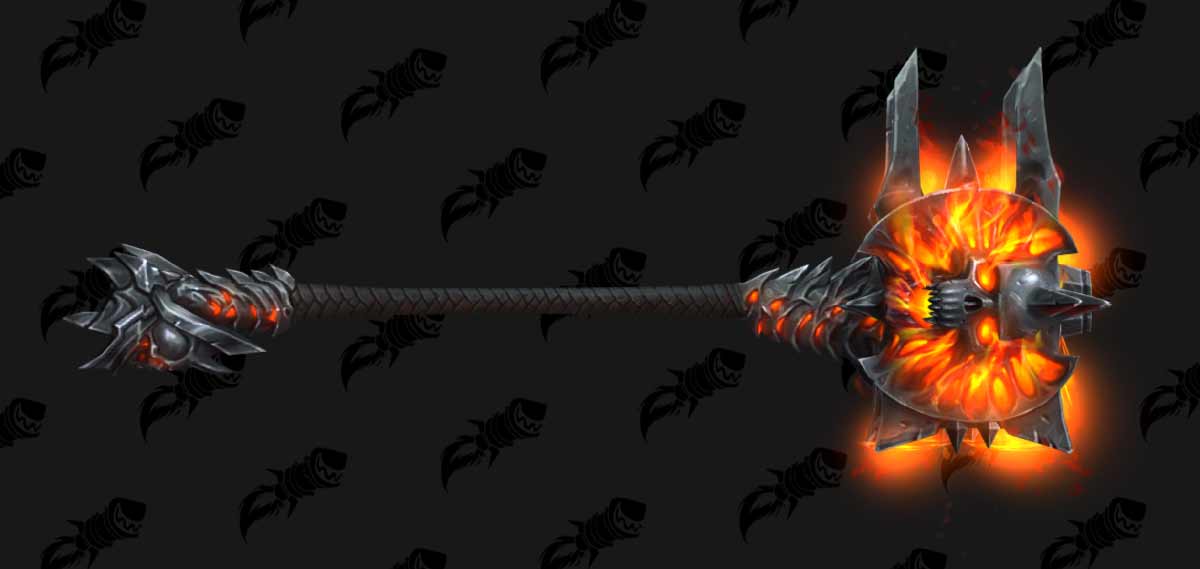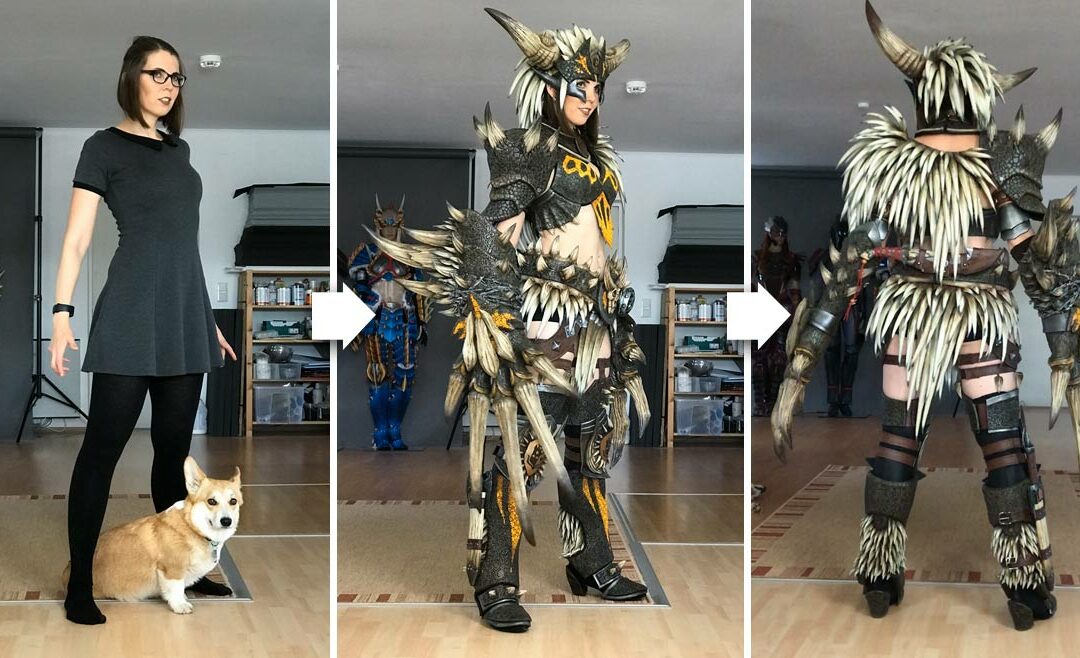 is one of my favorite games ever and I think Nergigante is super cute and it was just natural for me to bring the Nergigante Armor as a cosplay to life! The costume was one of my biggest projects ever, even...
read more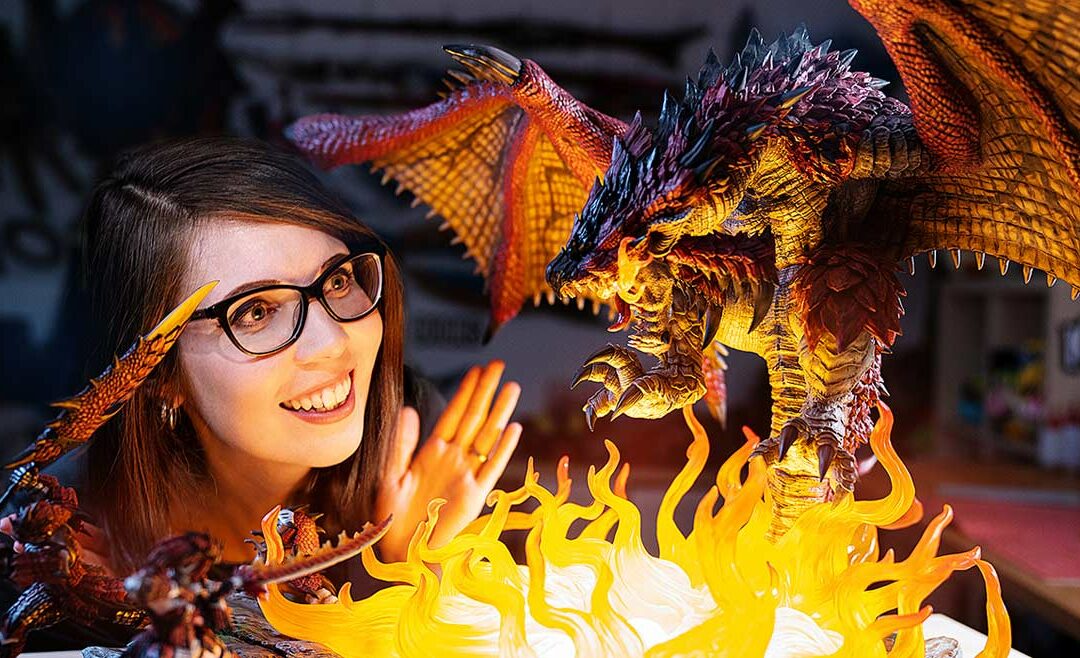 I received another amazing statue from the talented Singapore statue makers of Kinetiquettes. Rathalos from Monster Hunter! It's a HUGE statue and definitely the crown jewel of our workshop decoration!
read more
We use Amazon Affiliate links. If you buy something we might get a small commission. Thanks for your support! Learn more.